With the use of GPS data and Google reporting that approximately 20% of searches contain a reference to the locality of the searcher, such as 'coffee shops southend', ranking in local search is becoming more important than ever before. Particularly when Google displays these local search results above everything else. So how do you achieve this?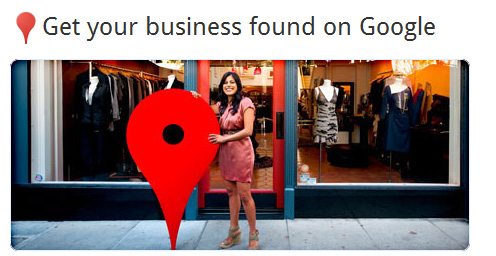 Firstly ranking in local search should be easier than ranking for the same term in universal search. This is because you are cutting your competition considerably. The first thing to do is to make sure that you have provided your name, address and phone number (NAP) including area code throughout your own website.
You should then claim and create your business pages on www.google.com/places/, Yahoo Local and Bing Local.
Your Google Places profile will give you some basic analytics such as the amount of people who saw your business listing as a local search result and how many people showed an interest in your business listing. You also have the opportunity to add image and video content, which you should make the time to do, as this adds to the 'trust' metric. There are a couple of mistakes you should avoid making when filling out your Google Places profile. Do not be tempted to stuff the category field with keywords. You can add up to five categories here but you should always state what your business is rather than what it does.
For example if you are a department store selling home products you should choose 'department store' not 'bedding and towels' or 'glassware for sale'. Save your keywords and sales pitch for the description. It is also important that you do not use any telephone number other than one that is geographically linked to your business location. You should also encourage your customers to leave reviews on your Places listing as these recommendations are what will gain you clicks once people arrive at your page.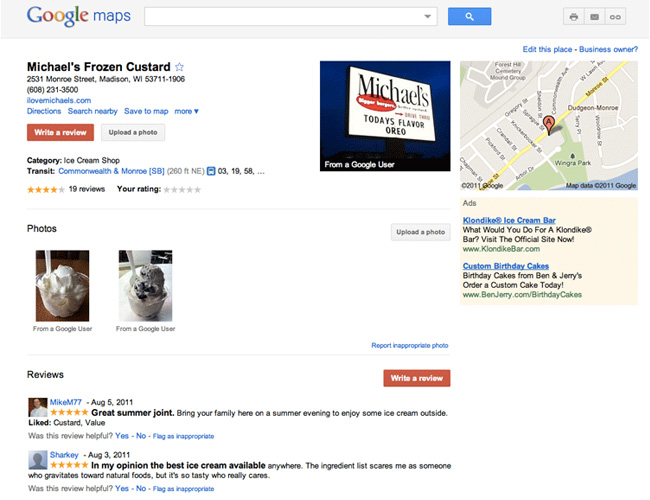 Now you've created your profile you want to rank higher in local search than your competitors. There are three main factors that Google considers, these are relevance, distance and prominence.
Relevance is taken care of in your profile description, and there is little you can do regarding distance, but what about prominence? According to Google prominence is "based on information we have about a business from across the Web". From this we come to the conclusion that is important to list your business in as many local business directories as possible such as yell.com. Do not confuse these with general directories, which are created solely for the purpose of links. You should also be careful to be consistent with your NAP when doing this. For instance don't start adding Ltd, Inc or PLC to the end of your company name. Even the slightest change in name, address or telephone number could cause confusion to search engines as to which business you are referring to.
Google also associates your own website with your Google Places listing so if you are working hard to optimize your website well the results will trickle through into your local search business page. Some also believe that it helps to include your location in your own websites page titles so instead of using simply 'Silkstream Web Agency' try using 'Silkstream Web Agency – Southend'.
You should review your Google places listing as often as possible. Weed out the under-performing categories and update any offers you may be running through here. As with all things on the Internet nowadays, freshness of content is key to maintaining your rank.