Our new office now benefits from a softly furnished designated meeting area, a large wall mounted TV screen for media display at the touch of a button, our own kitchenette for refreshments, and (one for the boys) a foosball table!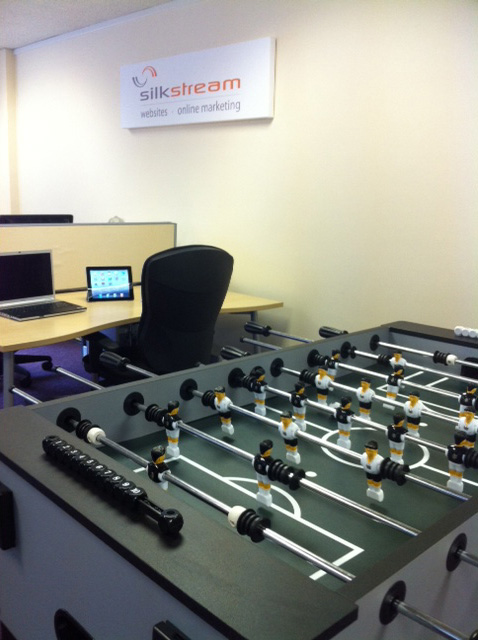 Its not all about having fun and drinking tea at Silkstream though. We pride ourselves on being dedicated professionals with a passion for what we do. Successfully providing web design, development and marketing since 2003.
Over the last eight years we have been providing our customers with an invaluable asset to their business. We understand how to research your industry, design websites for your target audience and digitally market your site to bring more business through your door using a combination of PPC (pay per click) advertising, Google Analytics consultation, email and online marketing and white hat SEO. Our large, diverse portfolio reflects this.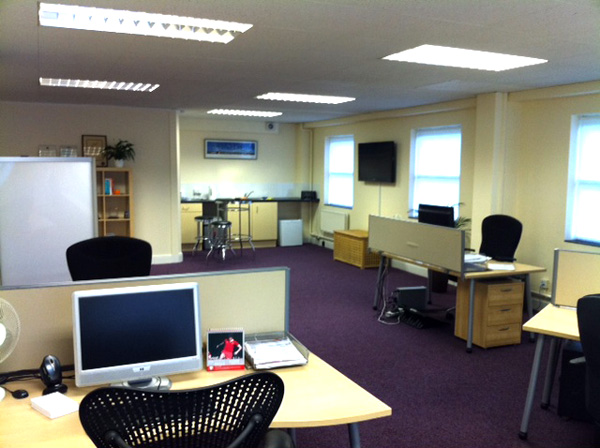 Now we want to share our knowledge with you!
We are now offering SEO training courses for beginners or the more advanced website owners, webmasters or search marketing professionals who feel they need to improve their strategy and knowledge base. These courses will be delivered from our new office in Rochford, Southend-on-Sea. We have based our courses syllabus on our knowledge and experience of search engine optimisation which has been gained through thousands of hours of testing, analysis, dedication and hard work.
If you are interested in finding out more information about SEO in Essex or attending one of our SEO courses contact us.