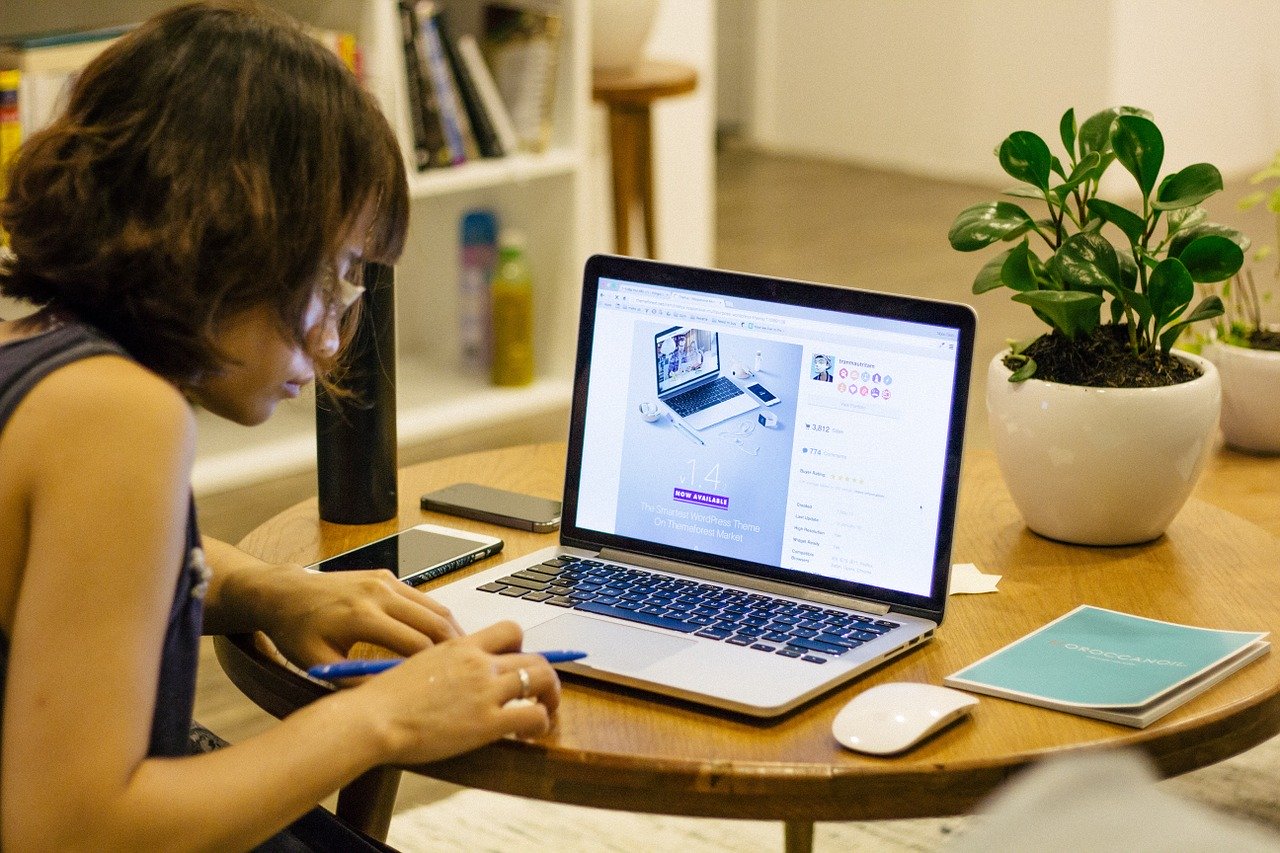 As the world returns to something like normality, it seems like the world's office workers are split right down the middle. With half the office population desperate to get back to their desks and the other half dreading the moment they're expected to actually make the commute, it's mixed bag of responses. In both celebration for getting back, and grieving the loss of our work-from-home routine, we're taking a look at the best and worst of remote work.
BEST: Video Calls
Whether it's Zoom, FaceTime, Skype or something else entirely, most businesses have taken to video chats as a way of keeping in touch with each other. From general chit chat to important meetings, video calls have made it possible to keep everyday business activity somewhat normal, though not without hiccups along the way! 
Awkward silences, broken microphones and jittery camera feeds can lead to hilarious screen shots or regular 'can you hear me?' questions. As annoying as they can be at the time, in hindsight, they're little things that can be easy to miss as we switch back to face-to-face meetings. What's more, it makes it easier to fill in those silences where you aren't required to talk by getting a little more work done or answering a few emails, increasing productivity as a whole.
WORST: Video Calls
While video calls have made things simpler in some ways, they've also proven to be an unwelcome interruption to our pyjama parties. The ability to spend the day in pyjamas or loungewear has been a blessing in disguise during lockdown, but when you're due on a video call, you still need to break out the workwear, fix your hair and even pop on a bit of makeup to de-zombify if the meeting is with the big bosses.
BEST: Work From Home Fashion
'Messy hair, don't care' takes on a whole new meaning when working from home. Whether you're the type of person that needs to get dressed to focus for the day or you're happy to spend the day lounging around in pyjamas and other comfort wear, we've all had the odd day where even brushing your hair is an afterthought. As much as we might regret it later, there's definitely moments where not having to get dressed up for the office is the best thing ever.
WORST: Motivation
Self-motivation is one of the hardest things to maintain, particularly when you're surrounded by your home environment. Scrolling through Facebook, browsing your favourite shopping sites and even hopping on a quick game of something or other can easily turn into hours wasted and motivating yourself to skip past those small distractions isn't always as easy as it seems. Your home environment, particularly if you don't have a dedicated office, is where you usually relax and unwind after work and so finding the work-home balance while constantly at home can be an underestimated struggle.
BEST: No Rush Hour Rage
If you don't need to be in the office, you also don't need to travel to the office, which ultimately means no commute. No bad drivers, no traffic jams, no need to hop on a crowded bus or train – you don't need to leave the house at all! This not only saves you the stress of rush hour, but it can save you money on fuel or fares, and save you time you would have spent travelling. You can take the morning a little more easily, spend more time making a better breakfast or even set your alarm a little later.
WORST: Is That The Sun?
Remember the outside? Where the trees flow in the breeze, the birds tweet away and traffic whizzes past? Going outside might feel like a distant memory when you work from home. There's no need to leave the house each day if you aren't commuting and it can be too easy to fall into the habit of rolling out of bed to your desk, then from your desk to the sofa. You can go an entire shift without speaking to anyone or seeing the sun beyond the window.
BEST: Make The Most Of Spare Minutes
Being at home means that those minutes you have spare between calls or meetings can be filled up easily. You can pop the washing in the machine, or get the washing up out of the way – all of the quick household chores that usually get left while you're at the office can be done and out of the way in those spare minutes, leaving you with the evening after work hours to relax as you see fit.
WORST: Distractions Are Everywhere
On the same strain, those little household chores can also be a nuisance when it comes to motivation and concentration. It's surprisingly easy to get distracted by the smallest things for extended periods of time, whether that's as simple as scrolling through social media, getting on with housework or even getting engrossed in something on TV. Distractions are everywhere at home, from your desk itself, to a pile of washing that needs to be put away – all things that wouldn't be in your mind's eye at the office!
BEST: Every Hour Is Karaoke Hour
Whether you can sing or you're basically tone-deaf, without colleagues around to judge you, who cares? You can whack the music up and sing along to your heart's content to keep that motivation and morale up. Of course, you might have family and other workers in the house to consider, but even a little dance with headphones on can do wonders for the mood on a tough work day.
WORST: No Colleagues
We don't all get on with all of our colleagues but there's one thing a lot of us have learned lately, and that's that it can be incredibly quiet and lonely without them around. Bouncing ideas off of the person sitting next to you or having that regular chat at the kettle every morning becomes a surprisingly important part of the routine, and one that you may miss more than you realise when you're stuck working from home.
BEST: You Save Money
More of that hard-earned cash you work all month to get is yours to keep when working fro home. Without commuting costs and the temptation to stop by the cafe for lunch or a coffee, you can save more and more of those pennies for a more worthwhile purchase, paying off debts or anything else you need a bit of extra cash for. You won't be going out for lunch everyday, so you can save money by planning out your week of lunches at home and you even get to eat exactly what you wanted in most cases.
WORST: You Never Really Leave The Office
When your home becomes your office, you never really leave the office at the end of the day. If you have a home office specific for working, it can be a little easier to separate the day but for those of us stuck on our dining room tables or sofas, there's little breaking up work hours from home hours and it can be a surprisingly draining. Finding that delicate balance is difficult enough when we are in the office but working from home, it all begins to blend into one.
Are you excited to be back in the office and back to normality, or have you taken to the remote working life? Whatever the case, we're eager to continue working hard on clients campaigns wherever we are. Get in touch to find out more about how we can help you and your business.