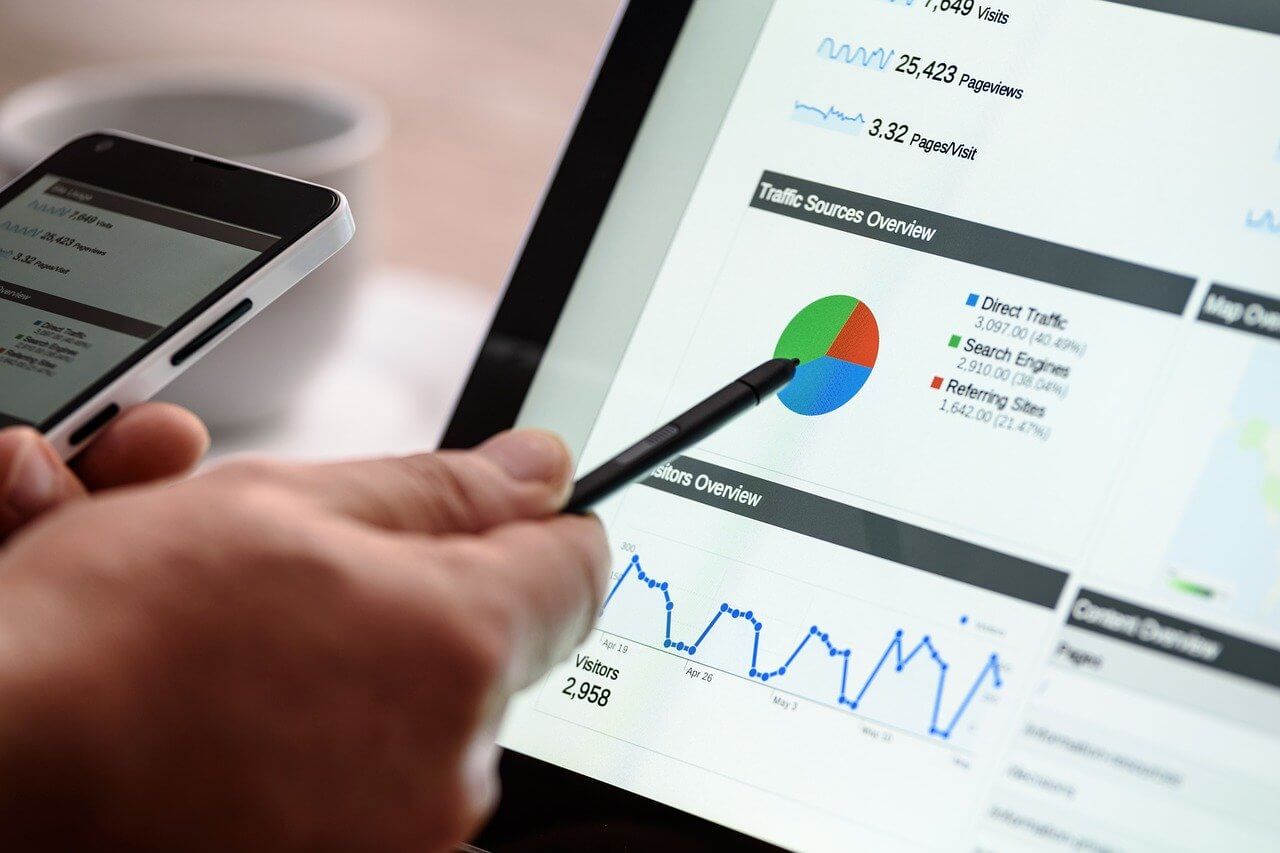 In light of lockdown here in the UK, small and medium businesses have been looking for ways to cut costs to stay afloat and as a result, a number of SEO and marketing campaigns have been put on pause. While you should always avoid pausing or stopping your SEO campaign, as this can cause dropped rankings and lost traffic, those who have had no choice are now looking for ways to boost their campaigns as lockdown eases and business resumes. Here, we've put together an action plan to boost your SEO after a campaign break.
Research
First thing's first, you need to do your research. Your marketplace, your competitors and your customer-base have most likely changed and adapted over the past few months and the best way to bring your business and marketing up to speed is to take time out to put in the research.
See How Customer And Client Needs Have Changed
There's no denying that lockdown measures, in light of Coronavirus, have changed how people have been shopping and prioritising over the past few months. We've discovered that some of the world's most valued items during a pandemic appear to be toilet roll, hand sanitizer and cleaning supplies, but also that certain industries thrived despite what was going on. Arts and crafts, food and drink, at-home fitness, online streaming services and alcohol, all seemed to do particularly well during the pandemic and as a result, it's possible that your customer's needs and priorities have changed. In some ways, this might benefit your business but for other businesses that might offer something particularly niche or not considered 'essential', it may be time to step up your marketing plan and change your approach.
In a similar vein, companies that thrived during lockdown might need to be prepared for a drop as a result of the easing of restrictions. DIY may have been on everyone's minds when they had time on their hands, but as we all head back to work and into public again, there could be a decline. A bit of time spent researching into how your existing customers have changed in terms of buying preferences could help you learn the best ways to market
Conduct New Keyword Research
Search has changed over the past few months, with priorities and intent changing as a result. For some businesses, their customer's intent to buy may decline, whilst searches which seek informational resources could be on the rise as they conduct research for a potential purchase. The best way to determine what your audience is looking for at the moment is to conduct new keyword research to keep on top of changing search trends. There are a few things you can look at, but one of the most important places you can start is with long-tail keywords – search phrases which typically include three or more keywords. With so many people online at the moment, it's important to understand that you can't please everyone and that targeting specific groups could lead to higher conversion rates overall.
You should consider what people may need your brand throughout your research, using longer-term keywords to determine search intent and pain points. How can your product help them? Is there a significant group of people that may benefit from your product for these reasons? If the answer is yes, this could be a good way to give your marketing and business a boost if things have been slow or on pause during lockdown.
Check On Your Competitors And Adjust
If you're looking to boost or adjust your marketing campaigns, chances are your competitors are too and in some cases, you may find that you have completely different competitors altogether. As businesses have changed the way they're working or have unfortunately had to close down, the landscape for your industry could very much have changed during the time your campaign was on pause. Competition is important in any industry, encouraging innovation and preventing complacency but now more than ever, it can help to guide you in the right direction with your own business.
Your SEO competitors and your on-the-street competitors could also be different, so while a big name in the industry might've been talked about a lot lately, you need to conduct proper search-based research to determine who you're competing with on the SERPs in order to regain rankings and visibility that you may have lost during the pause in the campaign. The best way to do this is to determine your main focus keywords for your campaign and see which brands or businesses are ranking position 1 for those terms, and any other businesses who seem to appear regularly and high on page one for the terms. With better understanding of who your new competitors are, you can readjust your existing campaign and give yourself a better footing as you restart your campaign.
Put Together A New Strategy
Once you've done the research, it's time to put that data to use with a new or refreshed campaign. In some cases, you might not have to change very much but in some industries, there could be a lot you need to account for. You could need to do anything from readjusting your priorities, introducing new marketing avenues for new customers, rewarding your existing or loyal customers, and looking into potential fixes for any issues that may have arisen over the time you were on pause.
Reward Existing/Loyal Customers
For customers that have stuck with you through your marketing break, a reward can go a long way to making them feel valued as customers. Gratitude can help to build a more valuable relationship between you and your customers, and can even lead to an increase in average profits of anything between 25% and 100%. Loyal customers not only return to make further purchases in the future, but are also more likely to recommend your business to their friends and family in the future.
Rewarding your customers could involve something as simple as sending out a discount code or a coupon for money off, or offering free gifts if you have the resources in which to do so. You can also run competitions for existing customers, or introduce exclusive discounts and gifts for birthdays or other occasions.
Start Marketing For New Customers
Marketing for new customers is pretty much a given but as we ease out of lockdown and people flock back to the shops or start to move back to normal life, more and more businesses and industries are going to see an increase in sales that they may have lost previously. What that means for your marketing campaign, however, is that it's more vital now than ever before that you target new customers well. Capturing their attention and setting up a strong strategy to guide them through the sales funnel could do your business a world of good and help give your marketing the direction it needs as it restarts.
Remarket To Lost Customers
If you've lost customers over the lockdown period or while your campaign was on pause, now could be the perfect time to remarket. For some businesses, sales may have decreased as people became more cautious about spending out but as things reopen and people get back to work, sales are expected to rise yet again. For that reason, it's the perfect opportunity to target lost or hesitant customers and tempt them back in.
The remarketing method you use will ultimately depend on your customer base, but you could try sending an email, offering discounts or vouchers, set up remarketing ads and more, but it's important to jump on the opportunity quickly in order to fully capitalise from the upcoming rush. This is particularly useful for customers that may have expressed interest or visited your site during lockdown without completing a purchase, as they are more likely to still hold that interest now.
Pausing an SEO or marketing campaign can have negative effects on business visibility and success online but if you've needed to pause over lockdown and are looking to restart the campaign, hopefully this guide has given you a good place to start. For advice or help boosting your campaign, feel free to get in touch with our team, today.