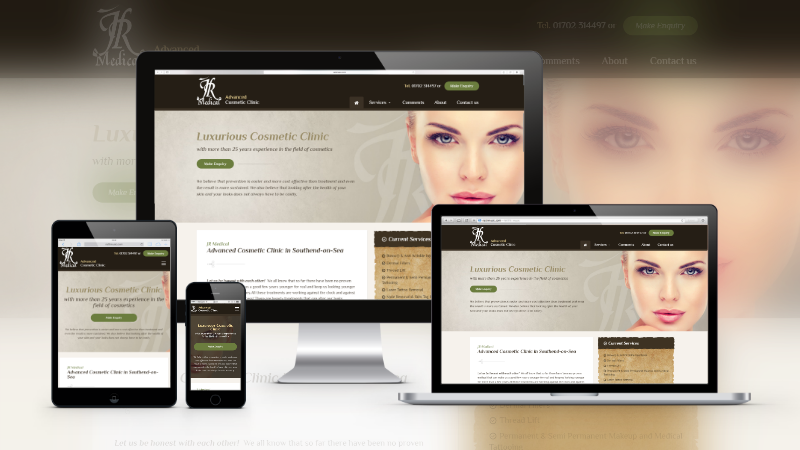 JR Medical is an advanced cosmetic clinic providing non-surgical aesthetic treatments such as lip fillers, laser hair removal, mole removal, chemical peels and Botox in Southend. They approached us requiring a new brochure website to promote their services and give information as to what each one involves. The web design needed to give customers confidence in their medical professionalism, whilst also exuding an air of luxury to fit their brand.
The Homepage Design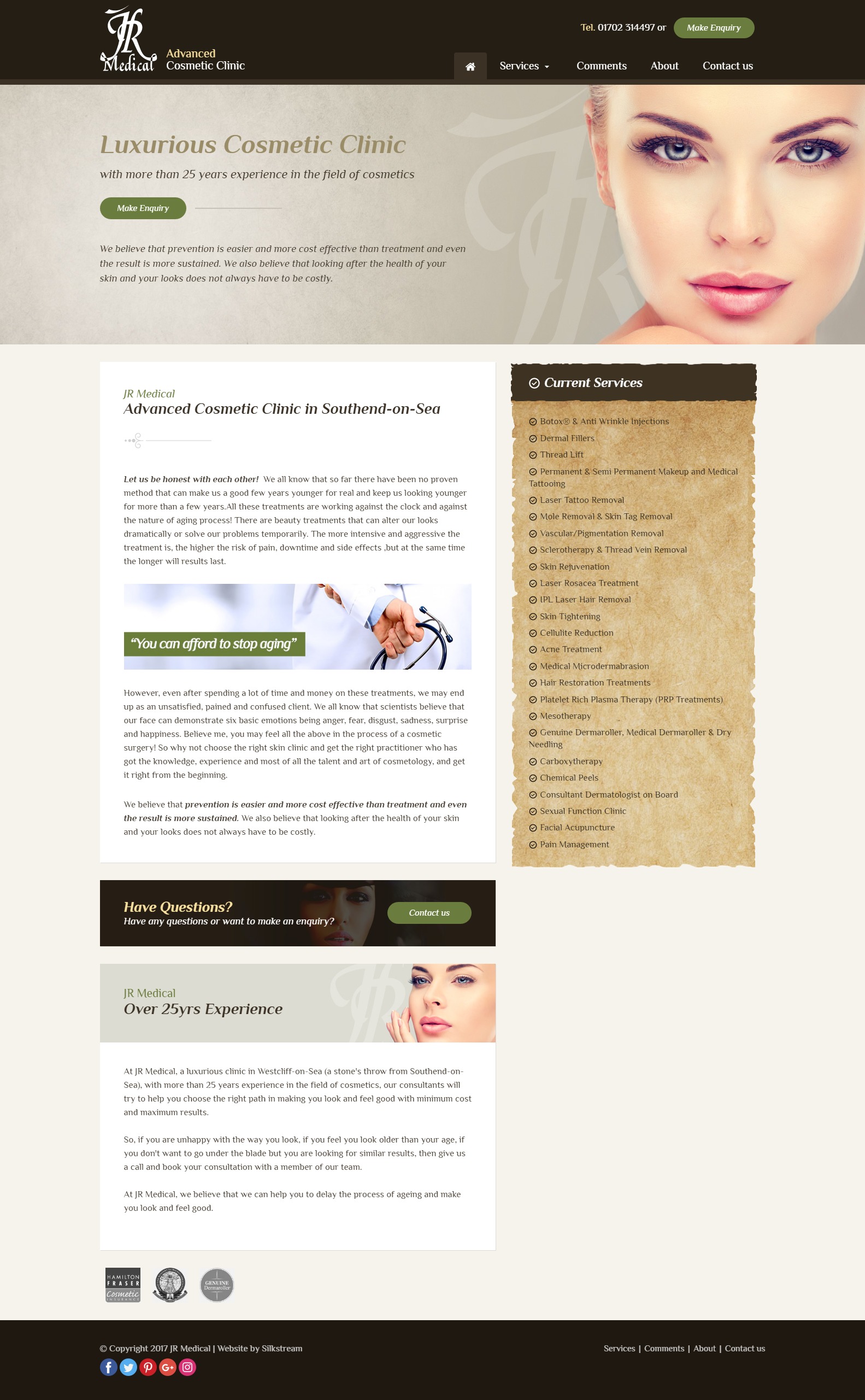 The homepage features big, bold, beautiful imagery right above-the-fold to greet users when they first land upon the homepage. Beneath, the customer can find plenty of Google-friendly information about JR Medical, with enquiry call-to-actions throughout the page and a sidebar listing JR Medical's services. This sidebar appears on every page, allowing customers to browse the different treatments offered with ease.
The Landing Page Design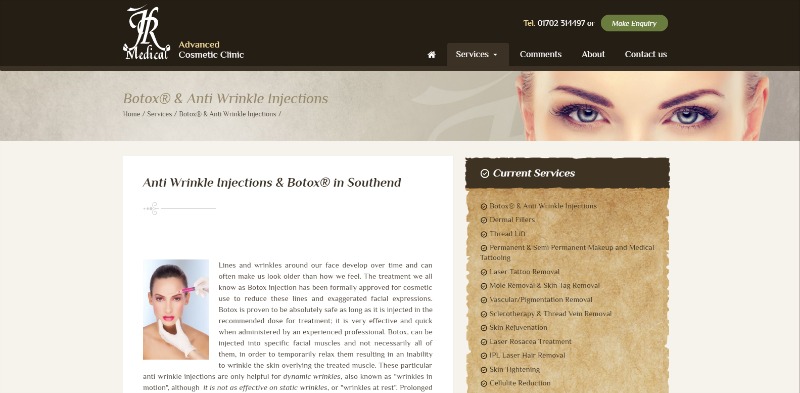 The landing page contains plenty of space to supply users with information about the product, alongside the full list of services in the sidebar. The content can all be edited within the Silkstream CMS.
The Contact Page Design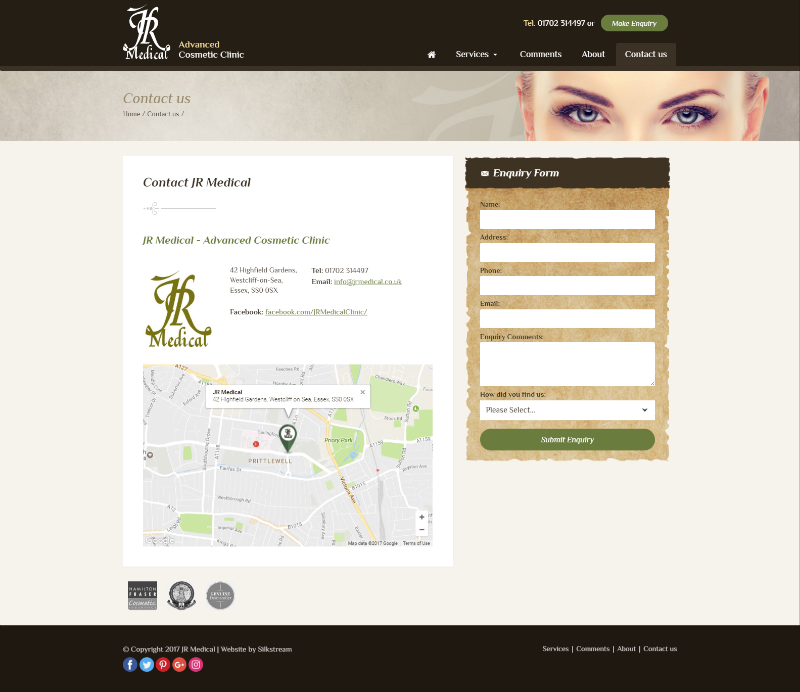 The contact page features the contact information for JR Medical, marked up in Local Business schema for search engine optimisation, and an interactive Google map embedded onto the page so people can quickly see where the business is located in the area. Alternatively, the enquiry form on the side will send the messages directly to JR Medical's inbox so users can message the company without having to log in to their email, make a phone call or visit the premises. Communication made simple!
And obviously it's responsive too!
Being mobile-friendly in this generation is so important in this day and age, especially if you want to rank well in Google for mobile users. We wouldn't dream of designing a website that wasn't mobile-friendly, as a responsive web design delivers potential customers a better mobile experience on-site.
JR Medical's customers are able to browse the website from a smartphone, tablet or desktop computer and have the same brilliant user experience from every device. No pinching or swiping to find the information that they're looking for. No matter what size the screen, JR Medical's website will automatically adjust to fit the screen size and move elements around to ensure that the website works and looks fantastic on any device.