We're pleased to announce that we were chosen as a finalist for the category of RESPONSIVE WEBSITE for the annual Essex Digital Awards 2017. We now go up against 6 other competitors for the shiny positions of either a bronze, silver or gold accolade of which is to be announced at EDA17's presentation evening on May 18th.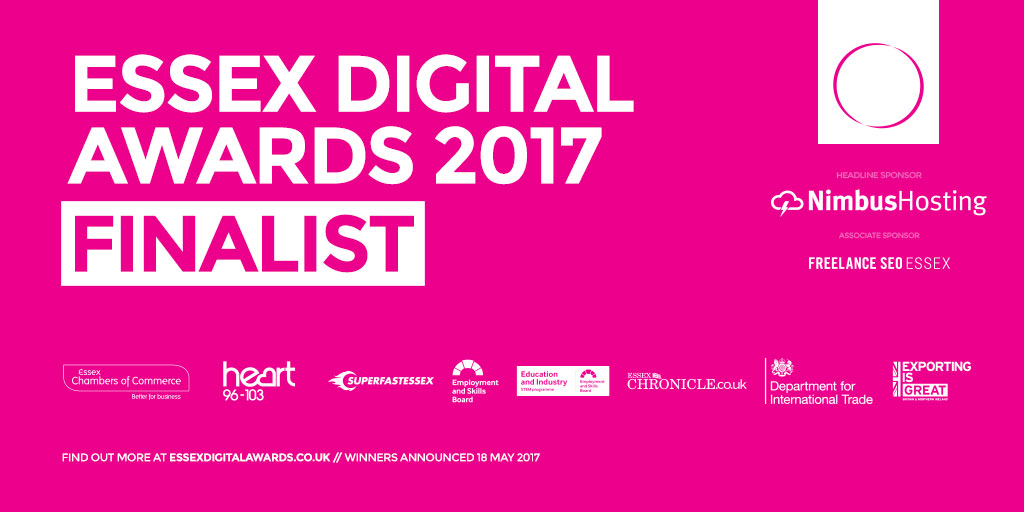 Having earlier this year released our brand new website design and a complete overhaul of our branded material for social media and other associated outlets, as well as the full transfer of our site to HTTPS, we were excited to find out that we had been nominated to go up for such prestige.
Essex Digital Awards, launched back in 2013 is an awards ceremony that recognises online business and innovation from across the country, crowning hundreds of winners and engaging with a business community that stretches deep into both industry and demographics. EDA's long-term mission is to help grow the digital skillset of each county and to work with organisations in an effective and positive way for the better.
We'll be sure to keep you updated with the outcome of the EDA17 awards and wish those also nominated (in other categories) luck too ;-)
If you're interested in a new web design of your own, whether you require a business brochure site, an e-commerce platform or looking to see your website optimised for mobile – at Silkstream we offer a whole host of options to best fit your requirements. If you need more information on what we could possibly offer, be sure to contact us.