Snapchat rolls out a new feature to its Discover section to push promoters into more prominence on its app, in an attempt to increase interaction of publishers' content – of which is their main source of company revenue.
Early this week, Snapchat began to push out its new update to all users of the mobile app, bringing in an update that centres around brands and its "live" snap streams, also allowing users the ability to "Subscribe" to brands that they'd like to keep updated with. This update also came with minor UI modifications such as new icons for the Discover page, and app-wide.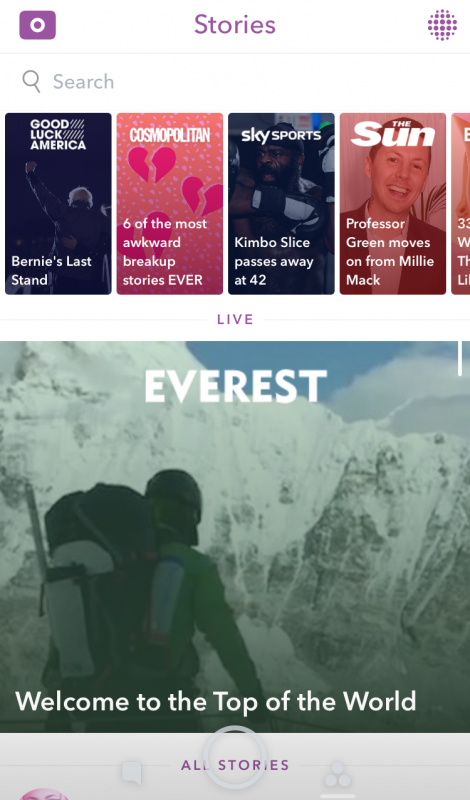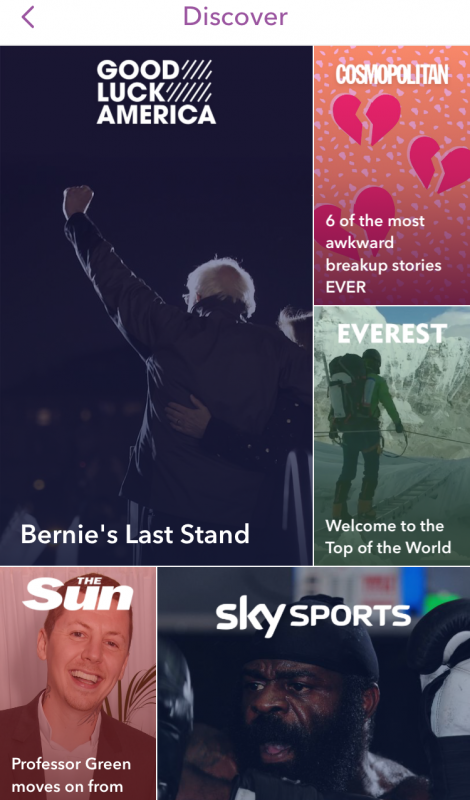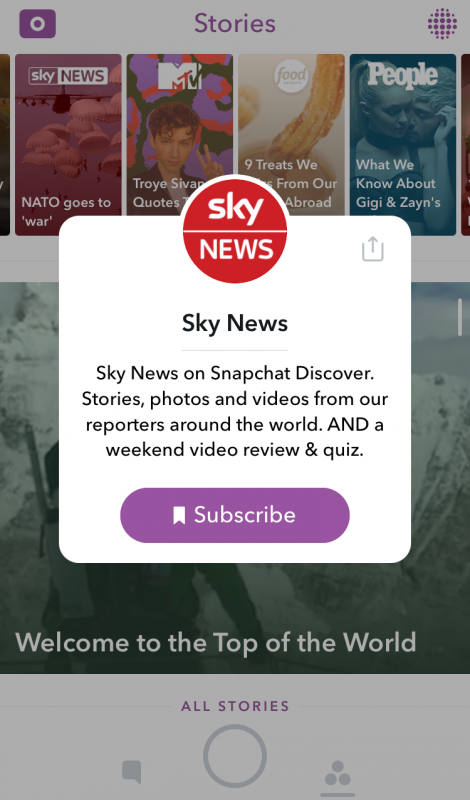 With brands paying Snapchat on upwards of around $50,000 to $100,000 a day to advertise on their platform, it is no wonder they decided now was the best time to make Discover a major part of their app.  It is unknown how many views publishers receive from being promoted on Snapchat, but is ought to be in the tens of millions a month according to the kind of reach Cosmopolitan achieves, which is said to make up for 21% of all traffic to their site.
The update is not looking to be the last any time soon either, coming soon after they released Chat 2.0 – the update that brought instant video chatting to the app, as well as changes to the way you view your friends' stories.
What the future of advertising on Snapchat shall bring for smaller brands seems blurred, however in the meantime, you make use of Snapchat's paid geofilter's feature that allows visitors to a designated location to use a filter that can be custom-designed by you to include your company logo and promote your brand. You can also create filters for community-based locations, that are not commercial businesses, such as parks, landmarks and public buildings which can then be used by the wider population.