Name one service untouched by ads. You might be thinking of Apple's App store, which only features applications but has never allowed marketers to push their apps in front of relevant apps that have earnt their place as the number one app for search terms and for the various app categories that an application can belong to. It seems this is all set to change, as Apple has recently announced that Autumn will see the beginning of its very own Search Ads, bringing you tailored adverts to users who are searching for an app. Apple says as 65% of all downloads come directly from searches on its App Store, Search Ads will be efficient in promoting your app to "those specific user groups that matter to you". Showing ads only to those targeted demographics, with specific device location based targeting whilst applying relevance is a sign that Apple is beginning to play it serious when it comes to third-party advertising.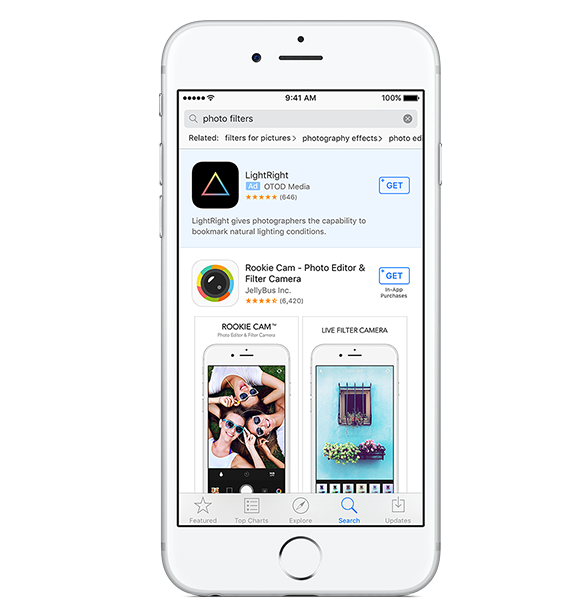 Previously, the only adverts that would, and could, appear on your iPhone came from non-Apple created apps, and from sites discovered on the internet's browser – never has Apple allowed other advertising on its platform. This will certainly be controversial as Search Ads roll out to users later this year, potentially harming brands that will not (or cannot afford to) invest in advertising but have previously done well organically appearing high in App Store search results. It is important to mention, that despite all this, Apple will maintain ad transparency to its users – showing a light blue background and an "Ad" label next to promoted apps.
Remember, you pay more for Apple products in exchange for an ad-free experience until Apple realizes money is awesome.

— Ben Sandofsky (@sandofsky) June 8, 2016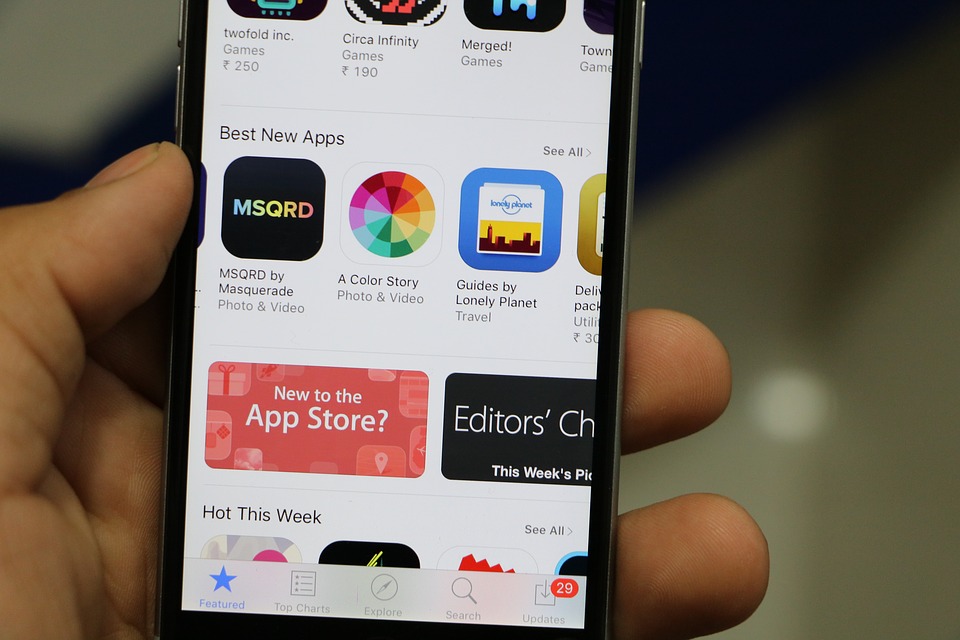 Ethical Ads
What is most revealing about this announcement is the terms that Apple has committed to in making their ads a private and safe user experience, adhering to Apple's own privacy standards. One of the points that they've pledged is that only user safe content will be allowed to be promoted through the Search Ads. They've also said that user tracking will not be allowed, and search ads will not profile users based on previous search queries nor will it grab information from Apple Apps such as Health, Apple Pay and HomeKit. They've promised to also protect user data from limiting what is shared with third-party advertisers to only aggregate campaign delivery information, whilst also promising that Apple IDs registered to a minor under the age of 13 will not see any ads at all whilst using the App Stores' search feature.


What changes will App Store Ads cause?
As currently, nothing will change. However come Autumn when this update rolls out to the App Store, you should expect to see app developers thinking more outside of the box for ways to attract you – the user – to click their app over the top advertised app when it comes to search results as well as the potential downfall of those who decide against reinvigorating their brand image. Apps that are competitively trying to hold their place for popular search terms that benefit them could also see a reduction in the downloads they receive on their apps, as users decide upon clicking the first app in their search results (the ad, in this case) over apps shown organically below the ad. As for other changes to advertising within the Apple ecosystem? Nobody knows what they have in store except Apple themselves. I guess time will tell, bring on the keynote speech!