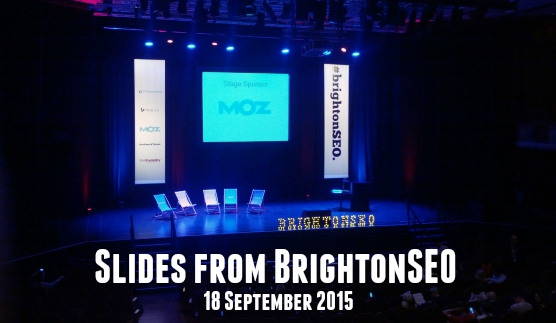 Save yourself time searching for the slide presentations from each guest speaker at Brighton SEO September 2015, and browse through our quick Slideshare links below of each talk! (Twitter usernames are also listed beside each speaker's name for easy reference.) Just links, no embeds, so fast-loading and easy-scrolling!
39 SLIDES & PRESENTATIONS SO FAR!
Will add as more get released.
Contents

 Checkout my write-up of BrightonSEO September 2015!