Service4Service, an independent nationwide approved car servicing specialist, approached us towards the end of last year with an idea for a new website targeting the London area.
They already run a national website, which does a pretty good job of targeting their core audience, but after some time they began to realise that a smaller, more relevant and targeted website, could help attract a more qualified searcher.
After months of analysis and consultation over design and content, Silkstream are now proud to introduce you to the new website – Service4Service London.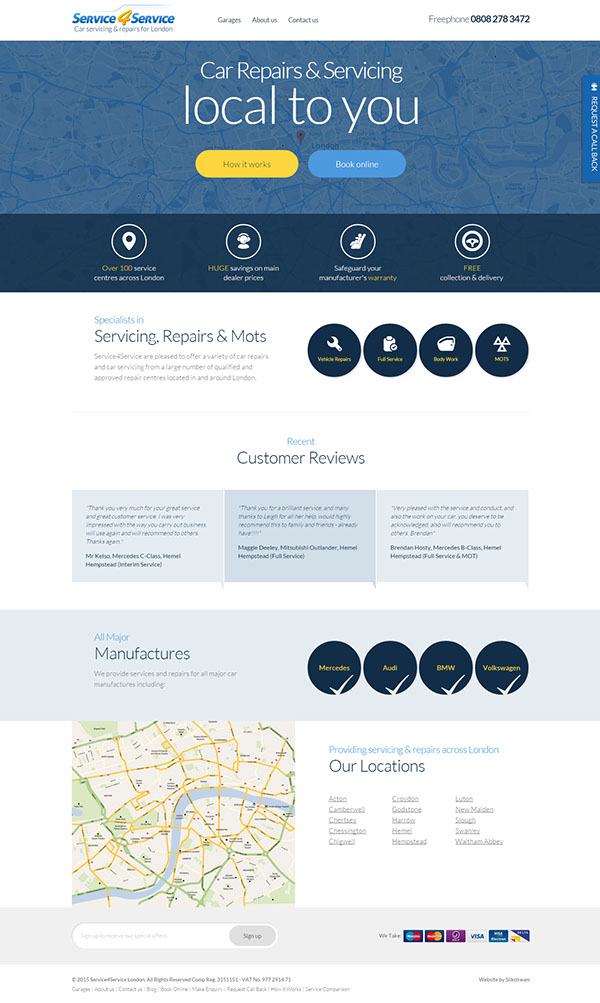 The design of the site follows the business' core brand using the companies logo and design palette. The homepage has a fresh and dynamic look, with animated icons and recent customer reviews.
The "Garages" page is essentially a directory which lists the business' garages in London. This page has been structured for users to conveniently browse to their local garage and find the contact details without having to click through to the particular dedicated garage page. We also used schema mark-up to help search engines better understand the data presented.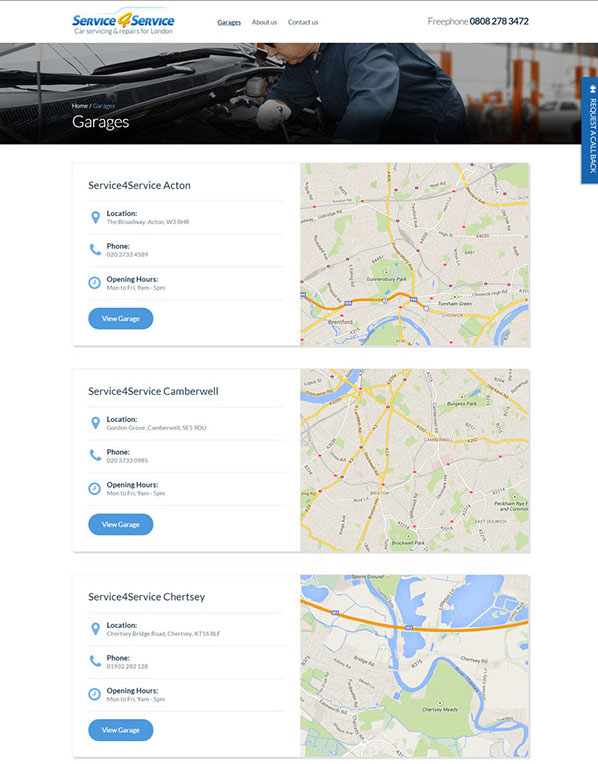 The area pages have been carefully planned and structured to offer the user the most relevant information whilst being fully optimised for search engines like Google.

The website is, of course, powered by Silkstream's custom content management system.
Not forgetting the planned Google mobile search update that's due to hit on 21st April this year, the site is fully responsive for mobile and tablet based browsing too!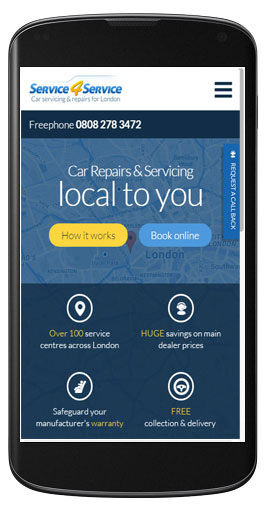 Service4Service have been a long standing client of Silkstream when it comes to web design and search engine optimisation – and we're chuffed that they chose us to help bring them into 2015 with a new website and a fresh look.
If you would like to enquire about mobile friendly web design or optimising your website for search then please give us a call on 01702 460922 or use the form to contact us.