Last week, on 27th January 2015, Apple Maps Connect was finally released in the UK! Meaning that UK small businesses can now add or edit their business information displayed on Apple Maps. Apple Maps Connect was initially released in the US in October 2014, before it was finally rolled out to the UK, Republic of Ireland, Australia, New Zealand and Singapore. Apple Maps is still no Google Maps in terms of recognition, usability and mapping – But! It's important to remember that Apple Maps is still young. Before 2012, Apple was still using Google Maps for its mapping, but since then they have slowly and steadily been improving their own maps application.
Think about how many people you know who use an Apple iPhone or an iPad. Apple Maps comes as the default pre-installed app on all Apple devices – not Google Maps. Though some may go ahead and install Google Maps according to their own preference, many people will simply just use whatever maps app comes standard with their phone. This is why you need to be on Apple Maps!
How To Get Listed On Apple Maps Connect UK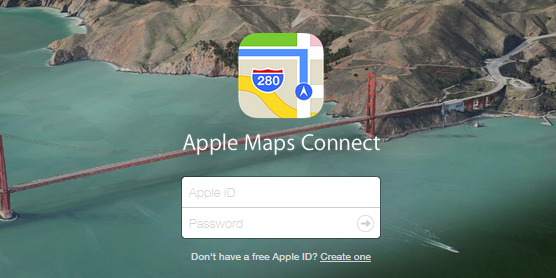 First of all, when you visit mapsconnect.apple.com, you will see that you require an Apple ID to claim or create a listing on Apple Maps Connect. If you don't already have one, then this is easy enough and you can create an account how you would any other online account.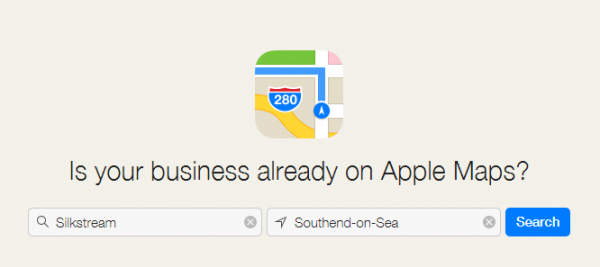 Once you have signed in or verified your Apple ID, you will of course need to check if the business is already listed or whether you will need to Add New Business. Either way, the process is pretty much the same. Apple just need to know whether you will be editing an existing business listing or creating a new one, to prevent duplicate business listings.

As you can see above, Silkstream is already listed in Apple Maps. However, the address that Apple have for us is that of the company's Registered Office in Southend-on-Sea and not Silkstream's business address in Southend-on-Sea. This data is most likely pulled from Companies House's dataset (a UK governmental entity speculated to provide company information to a large number of different directories or location indexes).

Once you click on the name of your business, you will have the option to Claim This Business.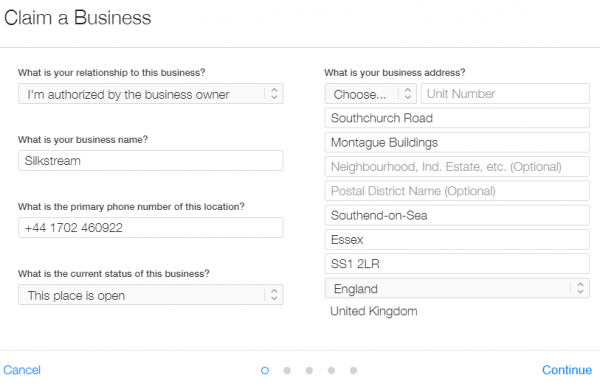 When you claim a business on Apple Maps Connect, you will be presented with five short pages of different options. Here you will be able to edit any incorrect information that Apple Maps has regarding your business. Apple will need to verify your business using the business' phone number provided. You can do this immediately, or wait until you've completed the rest of the listing. All it is is an automated phone call that gives you a four digit pin number to enter online.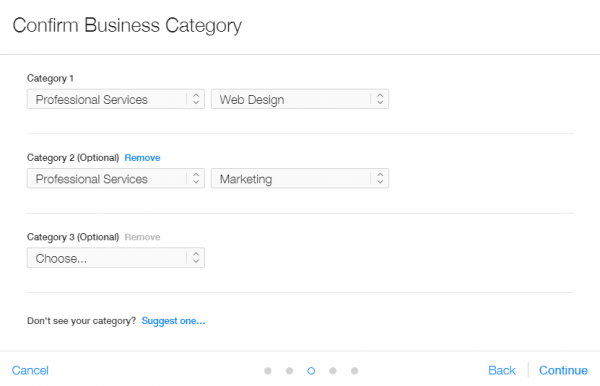 The Confirm Business Category page is a bit of a nuisance. This where you really need to decide upon the most relevant categories for your business – and Apple do not make it easy. Thankfully, Phil Rozek from Local Visibility System has put together a handy list of Apple Maps categories so you can easily ctrl-f to search or browse through the inconspicuous category branches in full (and not have to spend time expanding and collapsing category names one by one…). We've listed Silkstream under Web Design and Marketing!
Finally, on the last page, you will be able to add your Website, Facebook, Twitter and Yelp URLs. Yelp has been providing Apple Maps with business information since 2012, and will be where your business photo on Apple Maps is sourced from.

Once you have submitted all of your business information, you will be able to see everything you've provided them on a single page so that you can make any adjustments should you need to before you send it off to Apple for review. If you click on My Businesses in the top navigation menu, you can see a list of all of the business listings you have created or claimed, as well as a little tab that displays the status of your listing. Clicking on a business listing will bring you back to the business page so that you may edit your listing.
I will update this post once Silkstream's listing has been confirmed, so that you can see how long the process took from start to finish. (They say it can take up to one week.)