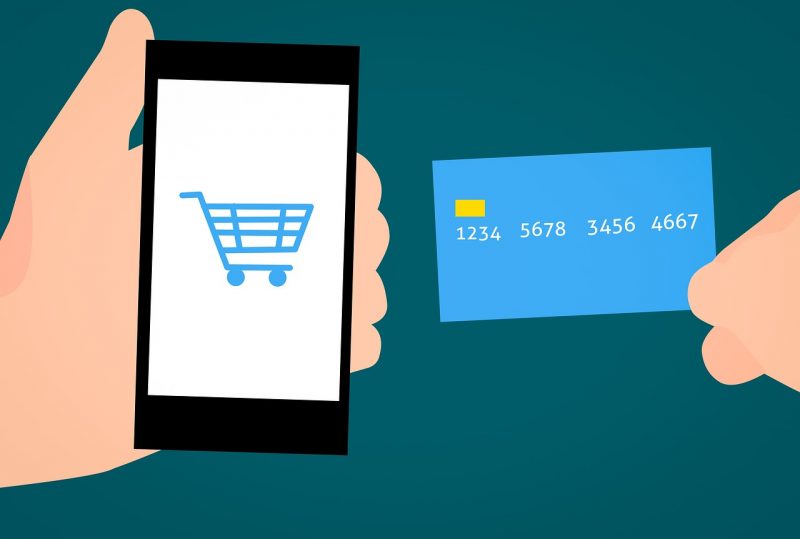 Facebook's Marketplace has become a popular selling platform for users to sell to other users. With the option to list anything you want to sell, from old books and toys to cars, caravans and even homes, Facebook Marketplace offered an easy solution for a quick sale without having to sign up for eBay or pay extortionate selling fees. As popularity grew, the Marketplace began to offer checkout transactions as well as the potential to offer shipping but this hasn't been quite right for businesses wanting to sell through the social media platform.
Announced on 19th May, Facebook Shops is set to be a business-centric platform that will allow small and medium businesses to sell and promote their products right there on Facebook beyond just setting up ads. Here's what we know.
What Is Facebook Shops?
In news released on May 19th 2020, Facebook announced that it would be introducing a new online shopping experience named "Facebook Shops". This was designed to make selling easier for businesses through their social media platform at a time where digital presence has been incredibly important for staying afloat. The announcement stated that:
"Facebook Shops is a mobile-first shopping experience where businesses can easily create an online store on Facebook and Instagram for free. Shops will let you choose which of your items you want to feature, merchandise with product collections and tell your brand story with customisable fonts and colours."
The platform has been reported to be a huge step for Facebook to offer its Marketplace-style selling on a more business-friendly platform, including the ability to connect with customers via WhatsApp, Messenger or Instagram's Direct Messaging. It has also been reported that additional features including Instagram Shop, live shopping and loyalty programs will be introduced over the next weeks and months.
A businesses 'shop' can be found directly through their page on Facebook or Instagram, or through an ad or 'stories'. Currently, this feature can either take a customer through to the business's website to place an order or, in the US, checkout is available without having to leave the Facebook App if it is enabled.
Why Use Facebook Shops?
If your business has a well-oiled website with successful or somewhat successful sales and conversions, you may be wondering why you should even consider setting up Facebook Shop. If the 2.6 billion monthly active users weren't enough of a reason to set up shop on the social media platform, Facebook Shops has a number of features and benefits that could help your business thrive in a new digital age. From low selling fees compared to sites like eBay, access to partner advice and live shopping opportunities, here are some reasons why you should at least consider setting up:
Low Selling Fees
It's reported that Facebook's Shop feature will have low selling fees for businesses. This is based off of the Marketplace fees, in which commission rates are as little as 5% (or $0.40 for transactions under $8.00 in the US) – Are there any UK rates available at this time?. These rates remain the same across all product categories and there are currently no reported listing fees, meaning you could upload your entire business inventory without having to consider a tiered plan or paying out for the privilege. Amazon, on the other hand, charges a 17% commission just for apparel, while eBay will charge between 6-11% in commission, + 20% in VAT depending on the category of your items. For this reason, Facebook Shops could be a more affordable option for smaller businesses.
Opportunity To Work With Partners
In their announcement, Facebook has also stated that businesses selling through the Shop platform can get support from a number of organisations including Shopify, WooCommerce, BigCommerce, Channel Advisor, CedCommerce, Cafe24, Feedonomics and Tienda Nube, with access to powerful tools that can help existing and new businesses to get started and moving online and in this case, on Facebook.
Live Shopping Opportunities
Whether you've done it yourself or not, it's likely that you've seen brands promoting new products via a live video stream. Through Facebook's new Shop platform, it'll be possible to tag the new product before going live, so that those who are tuning into the stream can easily access the products being advertised. Currently, this feature is still in test stages and so it's widely available, but Facebook has claimed that it will be rolled out more broadly in the coming months.
Offer Unique Loyalty Programmes
With around 75% of consumers favouring brands that offer rewards, loyalty programmes are a great way to not only attract business but maintain a customer base over a length of time. Facebook's Shop will make it possible for brands to set up loyalty schemes for customers to join that will be linked to their Facebook account so they can earn points and rewards along the way. This is another feature that is currently under testing and is currently being explored by the company to work out the best ways to introduce this into the platform on a wider scale.
Future Access to Instagram Shop
Instagram Shop is set to be a new way to discover and buy products directly from Instagram but is only set to be rolled out in the US in Summer. By having a Facebook Shop already set up, you could utilise the same shop across both platforms once it rolls out in the UK or more widely. The Instagram Shop will enable users to get inspired by the collections, browse selections from their favourite brands, filter through product categories and make purchases through the app in some cases. The shop will be accessible on the navigation bar too, making it easy to access and easier for businesses to put their products in a place that is just a tap away for potential, existing and returning customers.