Do you know the do's and don'ts of content marketing?
Content is the key to successful marketing. Businesses should use content to provide free and useful information about the brand, product or topics linking to the company. It is becoming more of a necessity to create content to attract customers to your website, retain existing customers and educating audiences.
Content can come in many forms, including:
Blogs
Videos
Infographics
Checklists
Interviews
Social Media posts
GIFs & memes
Are you wondering why content is important? Well here is a little list of some reasons why:
Improve the reputation of the brand by building trust
Influence conversion
A cost-effective way to drive audiences to the site
Showcase subject expertise
Build relationships with the audience
Improve your SEO efforts
Here at Silkstream, we have decided to put together a do's and don'ts list of what to include and what not to do when creating content. You can also take a look at our content checklist created specifically to help you have the most success.
---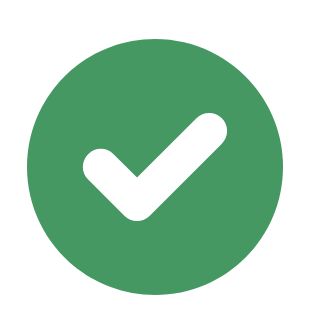 DO!
Firstly, let's take a look at some simple "do's" for you to include, starting off with:
KNOW YOUR AUDIENCE
Your content needs to target someone. If the audience can't relate to the content you produce, it is likely that you won't get many views. It is so important to know the audience inside and out, being able to target their pain points and ideas they share an interest in will enable you to build a connection.
At the end of the day, your audience will determine your content's success, whether it be through how many people view or how many times it has been shared.
RELEVANT CONTENT TO YOUR BUSINESS
Content needs to be able to enhance and promote your business in a round-about way. You shouldn't always end up promoting a product or your brand but linking the piece to your brand is a must.
Putting out random, irrelevant content would only confuse the reader and may often deter them somewhere else. You also have to make sure that you are producing content that is relatable to the audience, as mentioned above.
HAVE A CONTENT STRATEGY
Define the destination. Find the pathway to it. Think:
What do I want to gain from this content?
What is the key objective here?
You will need to set aside time to create a path of where you want to end up and how you will get there. Including content ideas, deadlines, goals, metrics and processes. This will help you determine the type of content and tone of voice needed in each piece.
SET A SCHEDULE
By setting a schedule, there is the ability to keep consistent and at the end of the day, consistency is key. You will be able to track and monitor content published whilst having an idea of when the next post is going up. This can then be factored into your daily routine making it a lot easier for businesses to gain loyal audience members.
SET MEASURABLE GOALS
It is important to set out some measurable goals before starting to create content. You will need these goals to have something to aim for, look back at previous results and improve on different aspects in order to get the best content there it.
Start off with Google Analytics to help you measure and take a better look at what's going well.
Some key measurable goals can include:
Consumption – views & followers
Sharable – how many shares?
Leads – pieces generating leads
Sales – the number of sales coming from pieces
USE YOUR BRAND VOICE
Establishing a brand tone of voice can be tricky but it is extremely important to do. Making sure that your content matches your brand is one thing, but getting your brand voice to go hand-in-hand with this is something that most businesses struggle with.
Keep the tone, voice and subjects consistent to help build your identification.
BE EMOTIONAL
Customers want to feel as though they can connect and have something in common with the business. Bringing emotion to the content can enable readers to open up and get involved.
It doesn't need to be a heart-wrenching or incredibly funny piece every time, but being able to elicit an emotional response from the audience will increase your metrics.
MAKE IT SHARABLE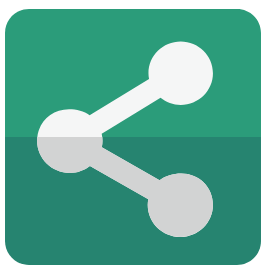 Having sharable features at the end or even within your content will increase the goal of how much the page is being shared. Whether that be on social media or just to friends/family, by sharing it has been found – by the New York Times Insight Group – that 73% of people actually learn and take information from things that they have shared.
STAY CONNECTED & UPDATE REGULARLY
You can stay connected through social media! Post regularly, share news updates in your area of expertise and keep it fresh.
As well as this, update regularly to keep Google happy. Google and other search engines love to use recent and up to date content, rather than older posts. Keeping your audience up to date with new content also makes it easier for people to build a connection with the brand, knowing the next post will be coming soon.
BUILD E-MAIL LIST SOONER, RATHER THAN LATER
E-mail lists are more important than you really think. People that may subscribe to your business posts make expect regular e-mails letting them know when the next post is out or news from your brand.
The sooner you build a list, the easier it will be in the long run, when the e-mail list becomes a lot longer. With e-mail marketing you can generate a lot of content into one piece, being able to enhance social buttons, post links and getting to know the shortlist of updates.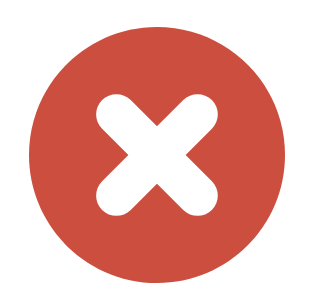 DON'TS
Looking into the don'ts of content creation will enable you to get a better understanding of how to make the most out of your content. So let's have a look at some of the don'ts:
COPY MATERIAL
Copying material is plagiarism. Plus Google and other search engines will not tolerate it! By having duplicates of content on the internet, you will get into trouble and maybe even taken off of the search list entirely.
Be careful how you word things and make sure that you reference where you got information from!
DO NOT COPY!!!
DON'T USE CONTENT TO PLEASE GOOGLE
Whilst pleasing Google would be a great tactic to get to the top of search result pages, it really isn't that easy. Overusing keywords will make your content look like it has been written by a robot and not flow as easily, therefore ending up with fewer reads and shares. This is why it is important to not use your content to please just Google or other search engines. Be sure to use keywords but not to bombard that post with it plastered all over!
POST TOO MUCH
As we have looked at in our myths of social media marketing post, we can see the right amount of times to post content! If you post too little, people will forget about you. If you post too much, audiences will get a bit bored and aggravated by the number of posts.
WRITE FOR EVERYONE
Okay, writing for everyone seems like the right thing you need to do to generate as many leads and audience members as possible. However, by writing for everyone jeopardising the potential audience that you could create.
It's hard to please everyone with the exact same content. Some may not want humour, some may feel under-stimulated or even left out of the conversation dependent on the level of literacy.
FOCUS ON SELLING
This will drive your customers away immediately. No one likes to be bombarded with a post all about your new product that is excellent for this, that and the other, solely focusing on getting the selling numbers up.
To avoid this, try not to sound commercial or sales-y. If you provide the value that is wanted, it is more likely for your customers to want to come back for more.
LET YOUR GREAT CONTENT DOWN WITH AN UGLY PLATFORM
This really speaks for itself. If you have some fabulous content that your audience would love to read and share, let's not let it down with a really ugly or boring platform to read/look at it on.
By having a site more visually pleasing, it will make your content stand out more, therefore people may feel more obliged to share and take further actions.
FORGET CALL TO ACTION BUTTONS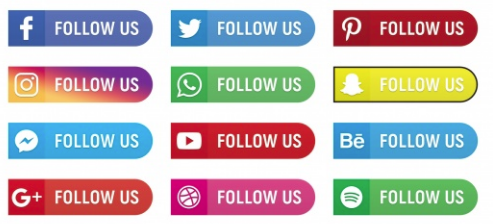 PLEASE, for the sake of your company, don't forget those all-important call-to-action buttons, but be sure to limit yourself to at least one, no more than two per post.
You need something to drive conversion, by having a CTA, you'll be able to push your customers into that conversion funnel. Make sure to factor what buttons to use in your strategy plan.
HAVE TOO MUCH TEXT
People will get bored :(
Too much text will put people off!! Have more images, statistics, infographics, anything that will draw the audience in and want to read on!
OVERUSE CALL TO ACTION BUTTONS
Although we have mentioned using those CTA buttons, do not overuse them! Do not use loads in one post, the customer will get confused and possibly not click anything!
Be sure to be consistent in what you are using.
USE THE SAME STRUCTURE EVERY TIME
This will get boring! Trust me! The same style post every single time will just bore your audience.
Mix it up a bit! Try videos, slideshows, images, cartoons, infographics! The lot! Try them all and see which ones work best for you. The same old blog style, text-heavy post will eventually lose the interest of your audience.
---
It's easy to look past some of these aspects but making sure that you incorporate each of these aspects in your mind when creating content, it will end up being great. Who knows? It is possible for you to go viral! At the end of the day:
Content can be confusing to create. We can offer our expertise to help create content specific to your needs. Why not get in touch to see how we can help.