Omni-channel marketing is not just the latest buzzword or trend in marketing. It's more than just a fad; it's a key step in the evolution of marketing that businesses need to start paying attention to if they want to maintain relevance in today's consumer culture.
So what is omni-channel marketing?
Omni-channel marketing is allowing customers the ability to be in constant contact with the business through multiple avenues such as the website, social media, mobile app, physical location, email and more. It provides customers with a seamless experience across all channels, improving the customer experience by unifying it. It really is that simple.
With so many different technologies widely available today, the customer experience needs to be seamless regardless of the customer's choice of device or channel. By "seamless", we mean that the customer should be able to "switch channel" at a whim and continue their experience with the brand or company. This isn't necessarily limited to digital platforms either. The omni-channel experience can include word of mouth, print ads, posters and other traditional forms of marketing. Consumers should be able to jump into the funnel at any point, and hop on and off wherever they are in the online and offline world before completing their journey.

Click-to-call buttons on websites would have been pointless before, but now that so many of us use the same device to browse the internet as we do to make phone calls, it can be the difference between landing that new customer or client and that potential customer being too lazy to copy and paste the number into their dial pad – if they even know how to copy and paste on their phone!
Businesses need to accommodate these new trends and integrate them into the omni-channel marketing strategy, keeping in mind that people will have different shopping habits depending on what platform they're on and ensuring that all your channels, both online and offline, are working together. There are ways in which you can use your ecommerce store and online marketing to boost physical in-store sales. Marketers have to be keeping up with the ever-changing consumer habits.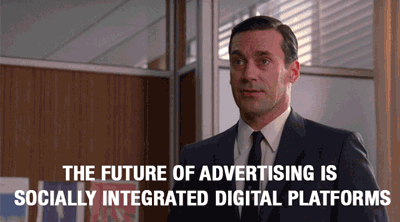 As recently as April 2017, Sergio Bucher the CEO of Debenhams, said:
"Our customers are changing the way they shop, and we are changing, too. Shopping with Debenhams should be effortless, reliable and fun whichever channel our customers use. We will be a destination for 'social shopping' with mobile the unifying platform for interacting with our customers."

Multichannel Marketing vs Omni-Channel Marketing: What's the difference?
Is this starting to sound a lot like the multichannel marketing thingamajig that every marketer and their mother was raving about just a couple of years ago? If it sounds awfully similar, that's because it is, essentially. So what's the difference between multichannel marketing and omni-channel marketing? The difference is in the way that customers can "hop on and off" different platforms and the level of integration. Omni-channel marketing expands on multichannel marketing – it's the natural evolution to the multichannel experience.
With multichannel marketing, customers can interact with the company through a number of different channels. With omni-channel however, customers can not only interact with the company in a number of different ways, but their experience throughout each is more integrated. Not only do they have the ability to purchase a product online or in-store, but they are able to purchase a product online to collect in-store.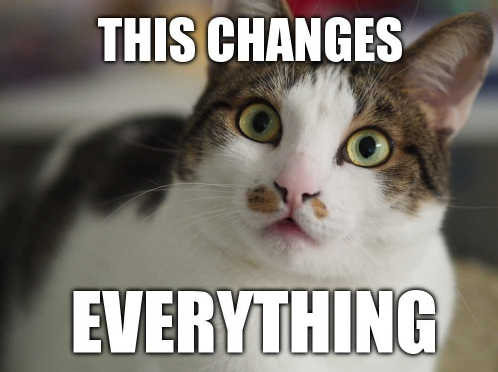 That's at its most basic level. The buyer's journey can be a lot more complex than that. They may have learnt about the product from an email, proceeded to browse the website on their laptop and add it to their basket. Later in the day, they then message the brand on their phone using social media to enquire about something, then launch the mobile app to find the item still in their account basket to finalise the purchase and choose to collect the item in-store. If you forget that you have something sitting in your basket, you may even be reminded by the app or by the email that you still have that item in your basket. A simple reminder alone could convert the customer. Taking an omni-channel approach to retailing can help with the shopping cart abandonment problem that plagues all retail businesses.
The buyer's journey is no longer so linear. Customer progression through the marketing funnel is far more complex than it was even five years ago, with an increasing number of consumers using multiple devices to complete a single online transaction. Businesses need to strategise for this multi-device path to purchase.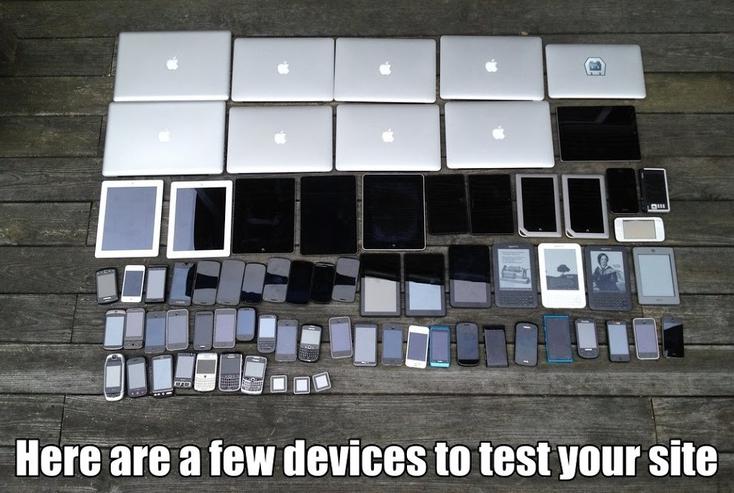 Omni-channel marketing requires thinking of how each channel is working together, rather than thinking of each channel individually as is the case with multi-channel marketing. By allowing customers to continue their own buyer's journey in this way, it prevents less drop-offs by removing the barriers between the channels.
Making the most of your omni-channel marketing strategy
Brand consistency has become a challenge. Not only must brands "fit in" with the demographic of each platform, but they must also maintain a consistent brand image throughout. Additionally, with there being so many different ways of accessing content online today, businesses need to ensure that their best marketing efforts aren't being wasted on accidentally lining their competitors' wallets. The trouble with having so many platforms that customers are hopping on and off of, it makes it easier for a customer to hop off one of your platforms only to then hop back on to somebody else's.
This can most commonly be seen with showrooming – the practice of treating a traditional brick-and-mortar store as a showroom by trying or examining a product in person before shopping around for that product online. It's basically the next step forward from window shopping, but more often pre-meditated. The obvious risk with this, of course, is that customers waste your in-store resources only to then go buy the product online from a different seller. It is essential that you have an omni-channel retailing strategy to prevent potential customers from stepping out of your funnel just to step into somebody else's.