Google Plus is finally starting to prove to us that it isn't quite the ghost-town we all assumed it would be. Integrating G+ comments into YouTube was a bold move, one that was not particularly favoured by many. However it was a move that helped introduce the networking platform to a large chunk of the internet that they may never have been able to leverage previously.
Coupled with the addition of "views" to profiles and business pages just a few months later, it's now right there in front of us in black and white. Google Plus has a massive amount of daily users.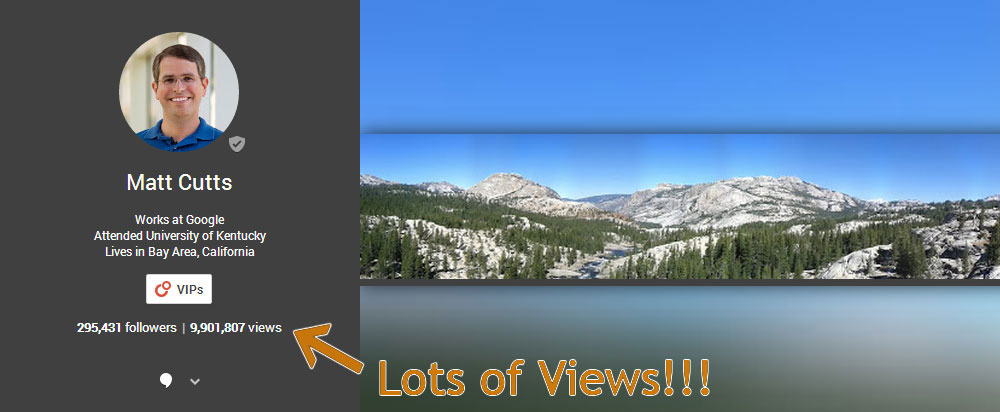 It's not just the industry experts like Matt Cutts and Rand Fishkin that are getting all the views either. Celebrity profiles such as Mark Wahlberg, Hugh Jackman and Russell Brand all boast millions upon millions of views. But while Matt and the rest of those guys rack up massive view counts, the rest of us are displaying rather flaccid figures in comparison.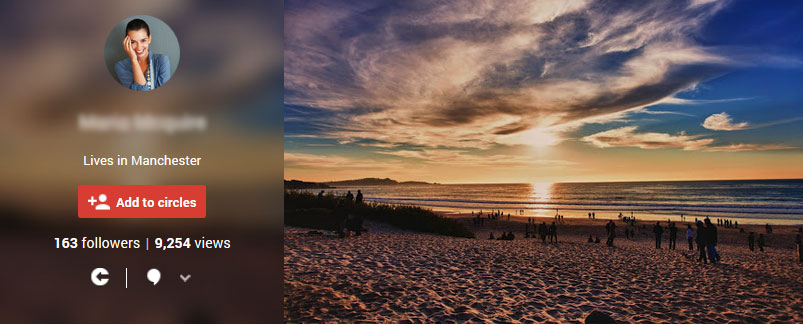 But did you know that it's actually not that hard to naturally inflate your own view count, whilst gaining a few relevant followers? Read on to discover how I earnt over half a million views to both my G+ page and my G+ profile in less than a year by simply sharing one post a day – and nothing more.
Understanding Google Plus Views
I was really confused when Google switched +1 count to view count and my G+ profile showed just under half a million views! Don't get me wrong, it was fantastic to see such a high number, but I was just confused as to how my profile had garnered so many views when I'd only created it as an afterthought to establish Google authorship for my motoring blog. I rarely share anything here, so what's so special about this profile?

Next I checked the Google Plus page for my blog and the results were similar, if not a little more staggering. I share content frequently via this page so was naturally expecting a larger view count than on my profile.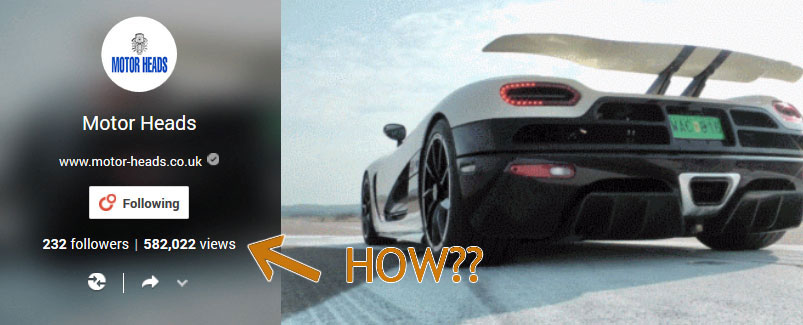 Upon further investigation I began to realise that the view count displayed is really an aggregate of views to my page and my posts and my photo counts.
I'm now going to let you into a little secret…The secret that helped me understand how to replicate this – They aren't all technically "views" either, a large chunk of them are impressions.
For the last year I had been following a simple formula which had been naturally increasing my (then hidden) view count by a massive amount.
Increasing Your Google Plus Views
To significantly increase your Google Plus view count you must be doing two things: Sharing images and using communities.
Embed a highly shareable image within each post on your blog or website.
Post the image to G+ with a link back to your post in the description.
Share the posted image in relevant G+ communities with large audiences.
If you sign-up to a G+ community with a large volume of members, the post you share to the community is shared on the feed of community members. The larger the audience, the larger the impression share, the more "views" your page will receive.
An image I shared this morning was "viewed" approx 1400 times in just over half an hour!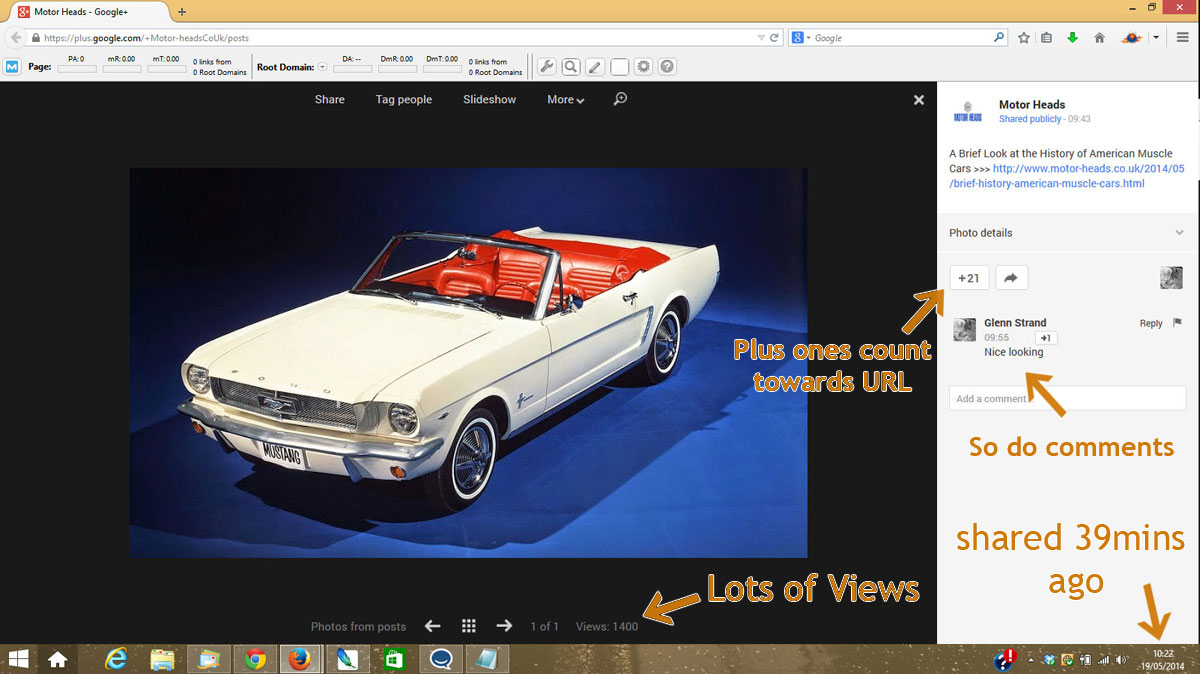 Which is a far cry from the currently dominating social network – Facebook.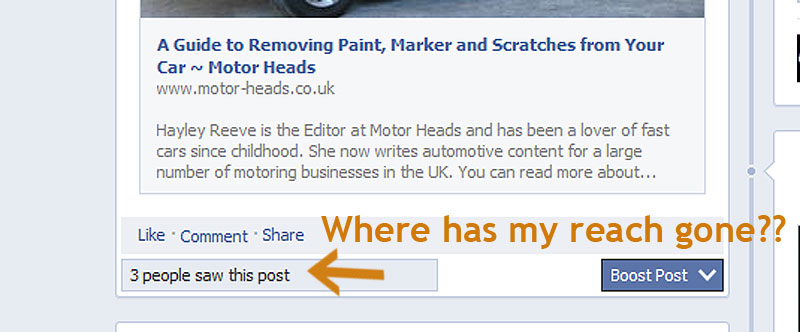 So were views added to our profiles and pages to demonstrate the reach of your posts compared to those ever decreasing numbers on Facebook? Probably.
Google says "the view count number equals the number of times your content has been seen by other people, including your photos, posts, and profile page." So the administrator of the page will also get a boost in their own views too.
Let me know in the comments if you have any more tips for increasing Google Plus views!