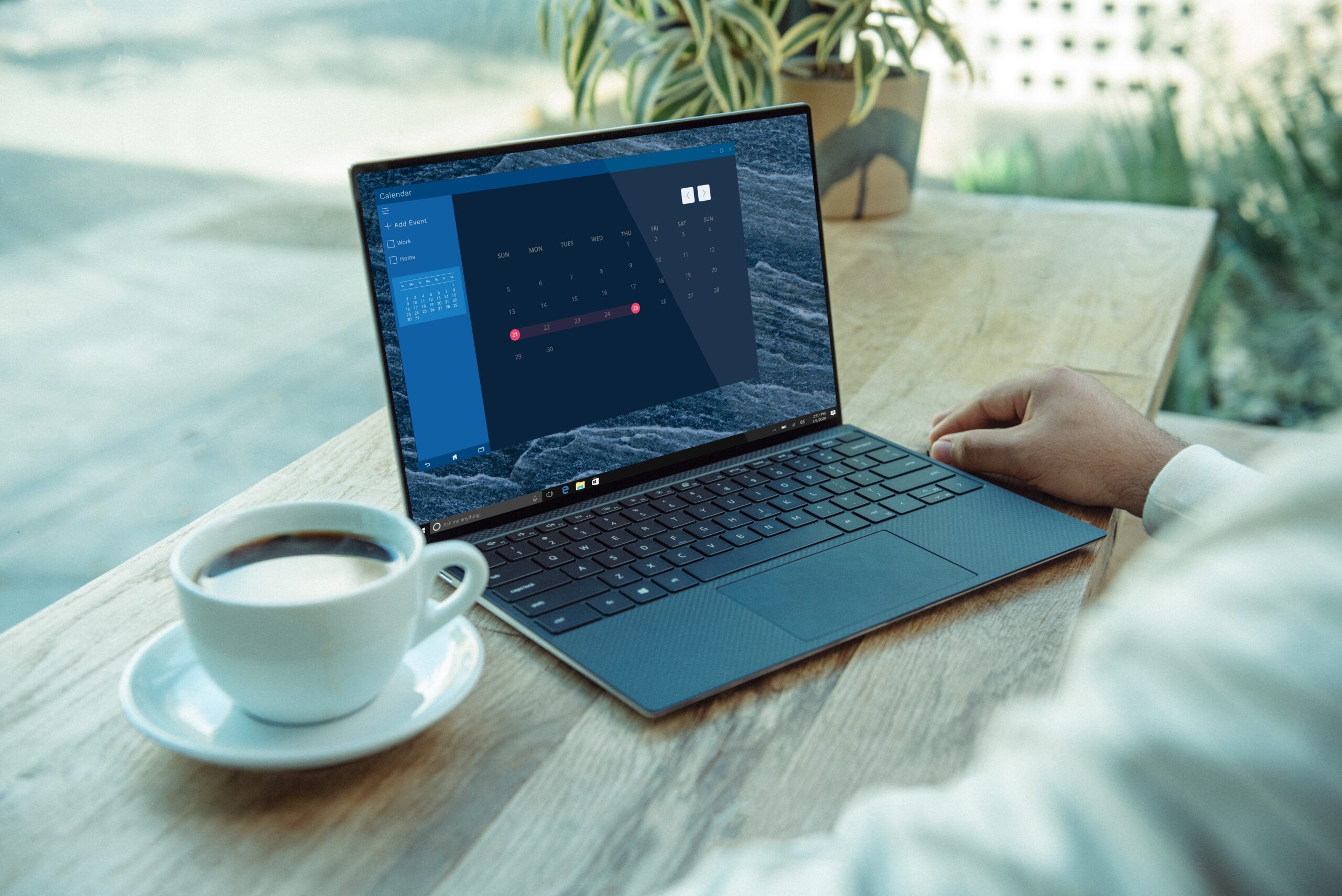 The Coronavirus pandemic has been affecting the UK for over a year now, sending us in and out of lockdowns and social distancing measures throughout. As a digital agency, we are proud to work with a huge variety of people in a wide range of industries, and we've seen the ups and downs of them all during the pandemic. As we ease out of lockdown and back into what will hopefully be a sense of normality, we're looking back on the industries that have thrived during the pandemic, and those that have needed help over the past 12 months.
The Winners
While the pandemic hasn't been great for the UK economy as a whole, some industries have seen positive effects from lockdown measures. With most of us stuck at home and unable to get on with our usual lives, we've embarked on a number of different feats to fill the gaps, whether that's shopping online, streaming TV series and movies, or taking to video conferencing apps for business meetings. With these new or more prominent ways of living, the relevant industries have seen incredible wins over the past year.
ECommerce
Whether it's grocery shopping or shopping for leisure, the lockdown has pushed more and more of us to take to the web to make our purchases. In fact, the Office for National Statistics (ONS) published in their October 2020 retail sales publication that "online sales (were) reaching higher than usual levels over the course of the pandemic", with online purchases representing 28.5% of total sales in October. In comparison, February 2020 saw only 20.1% of sales coming from online sources.
With so many more of us buying online, brands and businesses were flourishing, but some were also under intense strain. Amazon alone added over 100,000 new jobs across the pandemic, while other brands and businesses struggled to keep up with demand. Grocery shopping, in particular, saw a shortage of delivery slots, with Ocado having to suspend new orders at points until they could clear the backlog.
Pharmaceuticals
The pharmaceutical industry, particularly companies that were part of the fight to find a vaccine or treatment, saw a significant rise in trade and business over the past year. Dispensing chemists were some of the few shops and businesses allowed to stay open across the country, which meant they saw strong rises, starting in March 2020. Even as restrictions initially eased in June 2020, these sales continued to rise.
Companies such as Gilead, Moderna, Rocha and Fujifilm, all of whom are working on or have begun dispensing vaccines, tests and treatments, are some of the companies set to benefit the most.
Delivery and Logistics
With an increase in online shopping came a higher demand for delivery and logistics services. Couriers and delivery services across the UK were under increasing pressure throughout the pandemic, with even the Royal Mail experiencing delays and staff shortages over the past 12 months. Despite the strain, however, the industry has a whole has seen increased demand and higher sales and turnover. Not only are logistics companies delivering consumer goods and services, but they're playing a huge part in the transport of medical equipment, tests, vaccines and more. The world is seeing the importance and the sheer power of the delivery and logistics industries, though the long term effects of this shift are yet to be seen.
Digital Entertainment
Have you spent too many hours watching YouTube, Netflix, or any other kind of digital-based entertainment? How about trying out a new game? You're certainly not alone. The pandemic and the resultant lockdowns have seen digital entertainment, including everything from streaming movies and music, to games consoles and PC gaming, witness a surge in sales and usage. 
Media watchdog, Ofcom, conducted their annual study and found that time spent on subscription streaming services doubled during April of 2020, with the majority of adults spending 40% of their waking hours in front of a screen, on average. This was a 31% rise compared to the year before, with 12 million people joining new services they hadn't used previously. During lockdown, adults were spending around 6 and a half hours per day watching TV or video online, with 1 hour 11 minutes on average spent watching streaming services. This was double what it was before the pandemic.
In terms of gaming, this has also seen a surge, with thousands upon thousands of people discovering the community behind the screen in countless games. Millions of people worldwide took to new or newly-renowned games such as Among Us, Jackbox games and, of course, Animal Crossing: New Horizons. The game alone is said to have tripled Nintendo's profits.
Video Conferencing
Meetings, online quizzes or simply a catch up with friends, video conferencing apps have seen quite the demand over the course of lockdown. Perhaps the most famously grown is Zoom. This start-up business has become the app of choice for countless businesses and consumers across the globe, with their share price rising over 50% just in 2020. Skype, and Microsoft Teams also saw huge upturns in sales and usage, with businesses country-wide needing a trustworthy and seamless service to stay in touch with one another, and keep business flowing while working from home.
The Strugglers
While some industries may have drawn some benefit from lockdown, there are unfortunately some industries that have faced hardship during lockdown measures. Whether the measures directly affected the business by forbidding it to open, or there has simply been limited demand for the product or service, here are some of the industries struggling the most:
Public Transport
With everyone stuck at home and very few of us heading out into the world, public transport of all kinds has seen a significant drop in the number of passengers. From local busses losing much of their commuting and leisure passengers, or simply having to run at limited capacity to adhere to social distancing, to airlines having to lay off staff due to insufficient income, the demand just hasn't been there. Flights were grounded, trainlines ran reduced schedules and the likes of coaches and minibusses were practically unheard of. Advice globally still seems to be settled in avoiding the use of public transport where possible, and so this is one industry that might not see an uplift for some time.
Tourism
With the movement of people nearly at a standstill globally, one industry that's really taken a hit is tourism. While many of us switched out our holidays abroad with something closer to home last year, tourism as a whole wasn't seeing nearly as much footfall as previous years. In Greater London alone, just 20% of rooms were occupied in July 2020, compared to 90% the year before, with accommodation and travel agency businesses saw just 9.3% of their February turnover in March.
Employment in the tourism sector dropped too, with a fall of 21.5% between March 2020 and June 2020, compared to the same period the year before. This was more prominent in the 16-24 age group, which saw the largest fall in employment of any age group in Q3 and Q4.
Oil
While this isn't the first time that oil prices have fallen in the past 12 years – in fact, it's the third – but this is the first time that bouncing back might not be as simple. Due to the context of the drop, namely a sudden lack of demand, prices plummeted and with the poor financial and structural health already in place, this is set to have lasting and significant change on the industry.
The future could see a new era full of tech-led response to demand, intense competition between companies, potentially declining demand globally and the potential for buyer and investor hesitance.
Traditional Retail
Where online retail flourished, traditional retail fell. With stores country-wide ordered to close, business owners who weren't already offering an eCommerce alternative were under increasing pressure to either set something up to stay afloat, or rely on government support in hopes of surviving the lockdown. Any retailer considered non-essential had to close their doors to customers, which not only affected these stores, but also had an effect on those that were allowed to stay open, particularly in the case of small cafes, coffee shops and more.
Without the footfall on the high street, whether that's traditional shopping or work people heading to and from the office, retail stores that could stay open were still seeing reduced footfall and therefore reduced in-store sales in many cases.
Traditional Entertainment
The global response to Covid had a devastating effect on the Entertainment industry, with film and TV production, theatres, cinemas and more all coming to a screeching halt. While streaming services and gaming were on the up, the likes of sports events, production of movies and TV shows, theatrical performances, live events, trade shows, sporting events and even amusement parks were seeing declining turnovers or a lack of activity altogether. Changing restrictions gave some of the industry a chance to reopen over summer 2020, but they were soon back under restrictions by the winter. Ultimately, this has led to not only decreased turnover, but has left thousands of people without jobs in the UK alone.
If your business has been struggling, or you're ready to get back on your feet with your marketing as restrictions ease, we are on hand to help. Get in touch to find out more about our digital marketing services, today.