---
In the world of digital marketing, utilising all opportunities to further your marketing goals is necessary and a necessity — and with a wide range of marketing methods that can be used to do so, choosing the best methods to implement into your plan are limitless. Real-Time Marketing is one of those best methods and with this insight, we'll explore why Real-Time Marketing should be key to your digital campaign.
Real-Time Marketing is a marketing strategy that works to engage with consumers and your targeted audience on the whim: in real time and instantly, mostly without no prior planning or scheduling. It can be best defined as "marketing in the moment". Although this type of marketing has become more prevalent since the turn of the millennium and with the rise in social media leading the conversation, real-time marketing has always been around in one form or another. This distinct marketing plan (or lack of) works to ensure that your target audience is presented with the products or services they might just need in a spur of the moment.
When is the best "moment" for real-time marketing?
Real-time marketing can be used under a plethora of circumstances to best work towards being effective for a brand, these best "moments" can be grouped into three different types:
Current and unexpected events: this encompasses viral trends that may spring up out of nowhere as well as marketing off moments straight from current affairs and the world of showbiz.
Upcoming and cultural events: this grouping sees a basis as to when a real-time marketing strategy should be used: normally a date. A company will know Christmas, the Super Bowl or the Olympics are soon to arrive and opt to use real-time marketing during these events and occasions, creating marketing content based on the direction such day goes at that "moment".
Responsive/Triggered occasions: the interconnected world we currently live in has brought with it the software necessary for automatic interactions. With this, if it rains or shines your company can for example, automatically release premade promotional material referring to the weather or if it's Friday night, the promotional budgets for a cab-hailing service could be increased.
All of these work to increase visibility, traffic and sales/purchases to a brand during the moments your target audience might just need you the most.
How real-time marketing can be implemented
The options available for real-time marketing are near limitless and can encompass most marketing methods available, as the same marketing rules still apply: except the output is more 'in the moment'.
One of the most popular outposts for real-time marketing is social media, as it allows you to push a message or a promotion out to an audience you've already achieved engagement from (from them previously choosing to follow you) or by jumping on the bandwagon of popular hashtags and trends with material that will add something to the discussion whilst working to promote your business to those potential consumers of which social media is populated with.
Another opportunity that can be implemented is opting to send an email out to your email list during those relevant, real-time marketing moments. Individuals you have on an email list, if collected adequately before through sales and interaction could be a well-connected group of consumers that are likely to be more responsive to your marketing material. As too with social media, sending out an email is (mostly) free, unless a paid third-party software or app is used for bulk email delivery.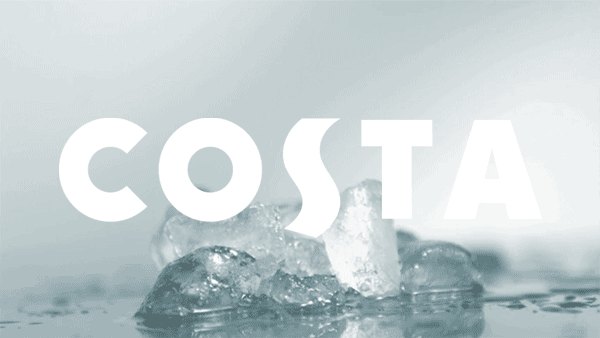 Implementing online advertisements at the right time can also be very effective, as you'll grasp the attention of the eyeballs necessary to make your real-time marketing a success – whilst paying to get ahead of your competitors and other businesses within the industry that might too be trying their hand at this type of marketing. To have ads up during those marketing moments will either require some quick thinking to put the ads together in time, or ad templates already made up but paused to wait for that perfect time.
Benefits of real-time marketing
Real-time marketing wouldn't be so commonplace if it wasn't so effective, and with some of the biggest companies from Pepsi to Pizza Hut utilising this kind of marketing for their online campaigns, some may say 'so should you' – but as a more newer kind of digital marketing, many may not truly know the benefits of which real-time marketing could bring to a campaign.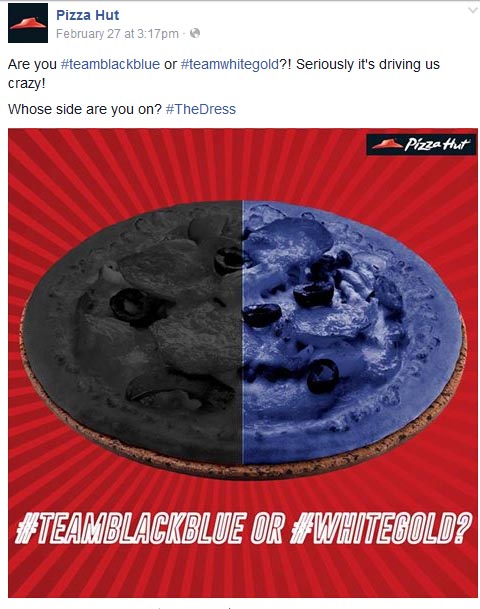 At the face of it, real-time marketing allows a company or individual to make decisions based on the climate at that very moment in time. This is useful as it allows for last minute changes and works to enhance the content released, as it'll be more tailored to what is going on in that moment, which in return can then result to more campaign success.
Real-time marketing also allows you to attract higher engagement due to the 'real time' factor: as a marketing campaign is tailored towards the 'moment', whether that be a viral trend that is sweeping the nation, an upcoming event that your consumer will be aligned with or an occurrence that is happening within your consumers world: they'll find themselves more inclined to engage with your content than they would be if they were simply scrolling through their mobile device at a less tailored time.
The 'being in the right place at the right time' factor is something that is overlooked a lot but this can be one of the biggest benefits of real-time marketing. As the world stands, many real-time moments are able to be monetised when a campaign is run correctly and real-time marketing can fully take advantage of this. When that right 'moment' arises, there would be an opportunity for a business to promote their products or services that best match what a consumer may need during that moment, one example is to advertising umbrellas during a local spell of rainy weather. If an organisation isn't prepared for real-time marketing, the opportunities when finding itself in the 'right place at the right time' would be dramatically decreased.
Inappropriate times to use real-time marketing
As real-time marketing rotates around tracking and the following of real-time changes within the world, you'll likely come across a lot of real-time moments that might just not be right to add your two cents to, of which one of these is during tragedies and death.
Tragedies and death are some of the biggest moments that could happen and as many flock to pay their sympathies, merchandise companies might roll out their products in tribute. To save face against looking disrespectful and crude, it's important that an organisation does not choose to piggyback off this with content and campaign promotion that is of no relevance, not only could it stoke anger against an organisation but many will see it as passing that invisible line in the sand.
An organisation should also only use real-time marketing at a point that is relevant and worthwhile. Connecting yourself within real-time moments that are unrelated to your company will not only be a waste of time but will look like a form of jumping on every available bandwagon – and could be detrimental to your digital presence online.
Can't hide the truth. In an #AudiTDI the congressman would tell the camera: "This is truly a civilized drive." #Emmys pic.twitter.com/sEa7puDPa5

— Audi (@Audi) September 23, 2013
Ethics play another big role when using real-time marketing, as you'll likely encounter a variety of hot topics that you'll need to be tread lightly with. Although what ethical topics a company may choose to support (or not) are down to each individual company, an 'ethical' company should never impinge against ethics such as the rule of law, human and animal rights and safety standards.
Examples of real-time marketing
With a wide variety of businesses dabbling with real-time marketing, you'll easily find many successful examples that businesses have released about their past campaigns.
One uplifting example was carried out by Pretzel Crisps, in which it used social media to increase sales and brand visibility online. Rolling out a real-time marketing campaign in which they collated users in real-time tweeting about them being "in the need for a snack" or being hungry, Pretzel Crisps reached out to these users to offer them a free pretzel sample which would be sent out to them. After the user received the free product sample, they'd receive a follow-up requesting if they'd be able to share feedback on the product and talk about their experience on social media. The campaign successfully paid off, with Pretzel Crisps gaining 4.2 million in media impressions and an increase in sales of 87%, with 3600 samples being sent out.
@joshgrispi Watermelon paired with an Original @PretzelCrisps is the perfect summer snack! DM ur addy and we'll personally deliver some 2 u

— Pretzel Crisps® (@PretzelCrisps) June 14, 2011
Oreo during the Super Bowl was another major example that has been studied as a classic vanilla example of real-time marketing. During the Super Bowl 2013, New Orleans suffered a major power cut in which the lights in the stadium went off, pausing the game. During this interruption, Oreo decided to use social media to tweet a photo of an Oreo in the dark captioned with "You can still dunk in the dark" and the tweet "Power out? No problem". With an increase in the number of active users on Twitter that were following the announcements of the events unfolding due to the power cut, Oreo was able to get a promotion of their product in front many of their consumers – and in a snappy, fun way.
Power out? No problem. pic.twitter.com/dnQ7pOgC

— Oreo Cookie (@Oreo) February 4, 2013
---
It's inevitable that Real Time Marketing is key to your digital campaign and can bring about many benefits that way outweigh their disadvantages when carried out in the right circumstances. Have you used real-time marketing for your own campaigns? Let us know how it went by leaving a comment below.